National Strategy For Robotics: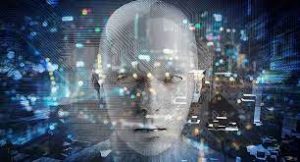 The Ministry of Electronics and Information Technology (MeitY) in India has released a draft "National Strategy for Robotics" (NSR) aimed at strengthening the innovation cycle of robotic technology and fostering India's leadership in robotics by 2030.
Robotics deals with the design, construction, operation, and application of robots coupled with computer systems for their control, sensory feedback, and information processing.
According to the World Robotics Report for the year 2022, India ranks 10th globally in terms of annual industrial installations of robots.
India's strengths in Future of Work (Tech Economy 0) include robotics, AI, IoT, cloud computing, supply chain 4.0, 3D printing, big data, digital payments, etc
Applications in Agriculture: Robotics in agriculture: Autonomous precision seeding, Micro-spraying robots, Weed removal robots, Drones, Robot-assisted precision irrigation.
Human-Automation Balance: Balancing human interface and automation, e.g., collaborative robots (Cobots) working alongside skilled workers.
Upskilling of migrant workers for greater efficiency.
Employment Scope: Leading sectors: manufacturing, pharmaceuticals, packaging, FMCG, and inspection
Draft NSR include:
A framework for implementing robotics in sectors like manufacturing, agriculture, healthcare, and national security, aligning with the Make in India 2.0 Framework
The Ministry of Electronics and Information Technology (MeitY) will serve as the nodal agency for robotics, overseeing the NSR through the 'National Robotics Mission' (NRM).
Core Areas identified by NSR Manufacturing:

Logistics and Warehousing automation, Process Optimization etc.
Healthcare: Surgical Robots, telemedicine area, etc.
Agriculture: Crop scouting, spot Spraying, etc
National Security: Combat robots, Mine Detection etc.

Interventions Fiscal and non-fiscal interventions by the NRM to support innovation in robotics, including funding mechanisms for start-ups and export promotion.
Establishment of a regulatory framework led by the Robotics Innovation Unit (RIU) for proper governance and regulation of robotics technology.
Ensuring Regulatory Sandboxes and development of robotics industrial zones.
Creation of Centres of Excellence (CoEs) in Robotics for foundational and applied research, with private sector involvement in application-based research.
Advisory Support Plans for providing advisory support to start-ups, utilizing research potential in higher education institutions, and developing robotics industrial zones.
A proposed policy where the central government acts as a demand aggregator for domestically manufactured robotic systems, incentivizing domestic production.