West Coast Refinery Project: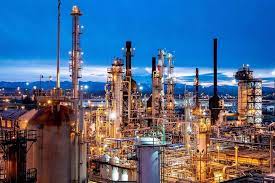 India and Saudi Arabia recently agreed to speed up the implementation of the $50 billion West Coast refinery project.
West Coast Refinery Project first conceptualised in 2014, the West Coast refinery project, also known as the Ratnagiri Refinery and Petrochemicals Ltd. (RRPCL), was envisioned as India's largest greenfield refinery with a capacity of 60 million tonnes per annum and is touted to become the largest integrated refinery and petrochemical facility in the world.
The project is supposed to be set up on India's western coast, specifically in Ratnagiri, Maharashtra.
The refinery is expected to produce around 1.2 million barrels of oil a day when completed, alongside the various petroleum products that will be produced by attached petrochemical plants.
Three of India's leading government-owned public sector undertakings in the oil and gas sector came together in a joint venture partnership called RRPCL.
RRPCL is a 50:25:25 joint venture formed in 2017 by India's three national oil companies, Indian Oil Corporation Limited (IOCL), Bharat Petroleum Corporation Limited (BPCL), and Hindustan Petroleum Corporation Limited (HPCL).
In 2019, Saudi Aramco and the Abu Dhabi National Oil Company (ADNOC) decided to get involved as well, collectively acquiring a 50 percent stake in the project, which is estimated to be worth around Rs 3 lakh crore purely in set-up costs.