China-Taiwan Relations: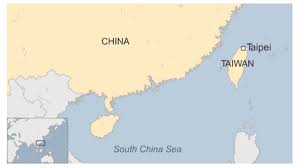 China recently flew 39 warplanes toward Taiwan in its largest such sortie of the new year, continuing a pattern that the island has answered by scrambling its own jets in response.
China often mounts such missions to express displeasure at something Taiwan has done or at shows of international support for the democratically ruled island, especially by the United States, Taiwan's main arms provider.
China has described its activities as necessary to protect the country's sovereignty and deal with "collusion" between Taipei and Washington.
Chinese pilots have been flying towards Taiwan on a near-daily basis in the past year and a half, since Taiwan's government started publishing the data regularly. The largest sortie was 56 warplanes on a single day last October.
China has ramped up military pressure, including repeated missions by Chinese warplanes near democratic Taiwan, which Beijing claims as its own and has not ruled out taking by force.
The European Parliament's first official delegation to Taiwan recently come in support of Taiwan and said that the diplomatically isolated island is not alone. It called for bolder actions to strengthen EU-Taiwan ties as Taipei faces rising pressure from Beijing.
Taiwan, which does not have formal diplomatic ties with any European nations except tiny Vatican City, is keen to deepen relations with members of the European Union.