31st World University Games: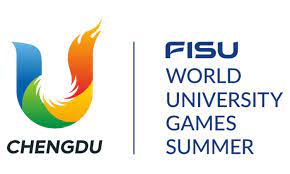 The 31st World University Game was held in Chengdu, China, where India has won a total of 26 medals across 4 disciplines with highest medal count at the World University Games.
Many of the athletes who won the Medals come from Khelo India Scheme and Target Olympic Podium Scheme (TOPS).
It had to be held in 2021, the World University Games had to be rescheduled twice due to the Covid-19 pandemic.
World University Game also known as "Universiade," is an international multi-sport event specifically for university athletes.
It is organized by the International University Sports Federation (FISU).
FISU is the governing body that oversees and organizes the Universiade events.
FISU is responsible for coordinating the host cities and ensuring that the games are conducted in accordance with the organization's principles and regulations.
The Universiade is held every two years and features a wide range of sports similar to the Olympic Games.
It includes both summer and winter editions,
With the summer Universiade typically featuring sports like athletics, swimming, basketball, soccer, and more,
While the winter Universiade includes sports like skiing, ice hockey, figure skating, and others.