Legal referendum: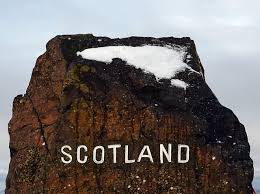 Scotland's First Minister Nicola Sturgeon recently said she planned to hold a legal referendum on independence from Britain despite Westminster's opposition, as an opinion poll showed a majority would vote yes.
The referendum for Scottish independence was held in 2014. Scotland had voted to remain in the UK.
The Act of Union between Scotland and England was signed on Jan. 16, 1707.
It came into effect on May 1 of that year, creating the United Kingdom of Britain.
The Scottish Parliament was dissolved, and a single Parliament was created at Westminster in London.
Scotland and England have a complicated history, but the short answer is that Scotland needed an economic boost.
The country's finances were a mess after a failed attempt to establish a trading colony in Panama.
This unsuccessful scheme was conclusive evidence that Scotland's future prosperity was best served by the union.
Those who support independence believe Scotland "would be richer" if it breaks from England.
Proponents of independence want Scotland to make its own decisions about how resources are controlled and money is invested.