World University Rankings 2022 Edition: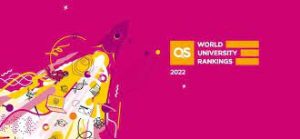 The Times Higher Education (THE) recently released its World University Rankings 2022 edition.
THE, formerly known as The Times Higher Education Supplement (THES), is a magazine reporting specifically on news and issues related to higher education.
Earlier, Quacquarelli Symonds (QS) released the QS World University Rankings 2022.
The rankings cover the four main areas of university activity: teaching, research, knowledge transfer and international outlook and THE has been releasing data since 2004.
India's Ranking:
Overall, India is home to 35 of the world's top 1,000 universities, its second-highest total ever in the rankings. Last year, it was 36.
Top Performer was Indian Institute of Science (IISc) followed by IIT Ropar and JSS Academy of Higher Education and Research.
Global Ranking:
Globally, the University of Oxford tops the ranking for the sixth consecutive year, while mainland China's Tsinghua University becomes the first Asian university to break into the top 20 under the current methodology (launched in 2011).
Country-wise, the US is the most-represented country overall with 183 institutions.