6th Edition Of Shakti 2021: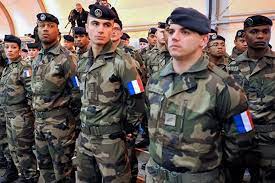 The sixth edition of the Indo-French Shakti 2021 (bilateral joint training exercise), will be conducted in November in Frejus, France.
From the Indian side, a platoon strength of a Gorkha Rifles Infantry Battalion will participate in the exercise.
It will focus on Counter Terrorism operations in backdrop of semi-urban terrain under United Nations Mandate with an aim to enhance military cooperation and inter-operability between the two Armies.
The biennial exercise between the armies of the two countries had started in 2011.
It is conducted alternately in India and France.
The last edition of the Shakti exercise had taken place in Rajasthan in 2019, in which "Counter Terrorism operations in semi-desert terrain were practised".