Defence Exports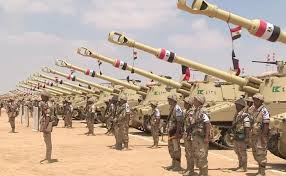 Over the years various reforms have been taken to enhance Defence exports. These reforms have ramped the defence exports to new heights.
As per the details provided by the government in the Lok Sabha recently, India exported military hardware and systems worth Rs 38,500 crore in the last seven years.
Further, the value of defence exports clocked Rs 9,115.55 crore in 2019-20 and Rs 8434.84 crore in 2020-21.
The major arsenal exported during 2014-15 and 2020-21 included armoured protection vehicles, light-weight torpedo, weapons locating radar,fire control systems and tear gas launchers.
Presently, India is exporting defence equipment to more than 75 countries around the globe.
In the last seven years, the aggregate defence exports stood at Rs 38,500.25 crore.