ABHYAS: High-Speed Expendable Aerial Target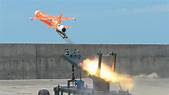 India successfully tested the indigenously-designed Abhyas – a High-speed Expendable Aerial Target (HEAT) – in Odisha.
The trial was carried out by the Defence Research and Development Organisation (DRDO) from the Integrated Test Range (ITR) in Odisha's Chandipur.
ABHYAS Designed and developed by Aeronautical Development Establishment (ADE), of DRDO.
ADE is a key Aeronautical Systems Design Laboratory under DRDO.
It is involved in the design and development of the state-of-the-art Unmanned Aerial Vehicles (UAV) and Aeronautical Systems and technologies to meet the requirements of the Indian Armed forces.
It is powered by a gas turbine engine to sustain a long endurance flight at subsonic speed.
It is equipped with a MEMS (Micro-Electro-Mechanical Systems)-based Inertial Navigation System (INS) for navigation along with the Flight Control Computer (FCC) for guidance and control.
The vehicle is programmed for fully autonomous flight and their check-out is done using a laptop-based Ground Control Station (GCS).
Abhyas system is equipped with Radar Cross-Section (RCS) and infrared signatures which can be used to simulate a variety of aircraft for the practice of anti-aircraft warfare and also for the testing designed to target aerial targets.
It will be used as a target for the evaluation of various missile systems.
It offers a realistic threat scenario for practice of weapon systems.