Services Export Target: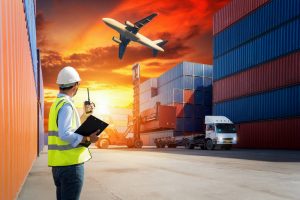 Minister of Commerce and Industry Piyush Goyal said that India is poised to achieve a services export target of one trillion dollars by 2030.
He was addressing the Global Services Conclave-2021 in New Delhi.
The Minister said that in 2020, India became the 7th largest services exporter in the world, moving up the ladder by two positions.
Emphasizing that India had the potential to become the top services exporter in the world, Mr. Goyal said that the services sector is boosting India's transition from an Assembly economy to a Knowledge-based economy.
Goyal said that today India's services export largely comprises of IT and IT-enabled services. He stressed that we need to focus on other potential growth sectors.
Service Exports from India Scheme:
It was introduced in April 2015 for 5 Years under the Foreign Trade Policy of India 2015-2020.
Earlier, this Scheme was named as Served from India Scheme (SFIS Scheme) for Financial Year 2009-2014.
Under the scheme, the government gives 3-5% incentive on net foreign exchange earned in the form of duty-credit scrips.
Scrips can be used for payment of basic and additional Customs duties on goods imported.