Acharya JB Kripalani Birth Anniversary: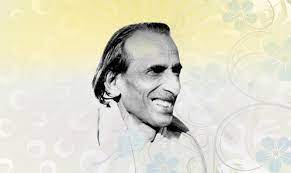 The Prime Minister of India has paid tributes to Acharya Jivatram Bhagwandas(JB) Kripalani on his birth anniversary (11th November 1888 in Hyderabad, Sindh).
He Joined Gandhi's cause in 1917, associated with the Non-Cooperation Movement, Civil Disobedience Movement, and Quit India Movement.
J.B. Kripalani was the president of the Indian National Congress(INC) in 1947.
He was one of the founders of the Kisan Mazdoor Praja Party (KMPP) after the independence leaving INC.
He moved the first-ever No confidence motion in Lok Sabha in 1963, immediately after the India-China War (1962).
He is the author of several books, including "Gandhi: His Life and Thought" (1970). The autobiography titled "My Times" was published posthumously in 2004.