The Global Startup Ecosystem Report 2023: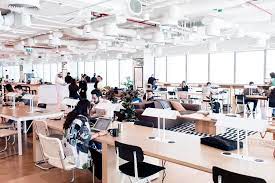 The report has been released by Startup Genome, a policy advisory and research organization.
The Global Startup Ecosystem Report 2023 (GSER 2023) is an in-depth analysis of startup ecosystems worldwide.
It provides insights into leading ecosystems, emerging trends, and challenges faced by entrepreneurs.
GSER 2023 offers actionable recommendations for entrepreneurs, investors, policymakers, and stakeholders.
Silicon Valley, New York City, and London maintain their top positions in the global startup ecosystem rankings.
Chinese ecosystems have experienced a decline in rankings, with Shenzhen, Beijing, and Shanghai dropping in the overall standings.
Indian ecosystems, particularly Mumbai, Bengaluru-Karnataka, and Delhi, have shown positive growth in the rankings.
Mumbai move 5 places up while Bengaluru was ranked 20th in terms of Startups
India has become the 3rd largest start-up ecosystemin the world after the US and China.
India is home to as many as 75,000 Startups.
India has moved up from 81st (2015) to 46th in 2021 among 130 economies of the world.
Globally ranked 3rd (2021) from 6th in 2013 based on the National Science Foundation database.
Globally ranked 9th (2021) in terms of resident patent filing.