Amazon To Join ONDC: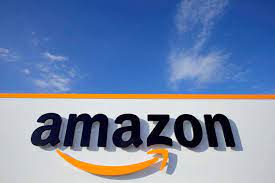 Amazon has announced that it will join the Indian government's ONDC (Open Network for Digital Commerce) platform.
In 2022, Microsoft became the first big technology company to join the network with an intention of introducing group buying in the Indian market through social e-commerce.
ONDC is an open e-commerce protocol set up by the Ministry of Commerce's Department of Promotion of Industry and Internal Trade (DPIIT). Under ONDC, it is envisaged that a buyer registered on one participating e-commerce site may purchase goods from a seller on another participating e-commerce site (for example, Flipkart).
Presently, buyers and sellers have to be on the same app for a transaction which happens through the same platform.