Aridity Anomaly Outlook Index : IMD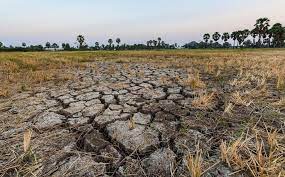 Recently Indian Meteorological Department (IMD) released the Index for the month of July
Key findings:
Nearly 660 of 756 districts (85%) were facing different degrees of aridity, while only 63 are non-arid.
At least 196 districts are in the grip of a 'severe' degree of dryness and 65 of these are in Uttar Pradesh
Nearly 69% of India is dry land
Impacts of drought in agriculture, especially in the tropics where defined wet and dry seasons are part of the climate regime.
Both winter and summer cropping seasons can be assessed using this method.
Large Arid regions are found in the desert of Rajasthan, Rann of Kutch and semi-arid regions of Punjab and Gujarat, rain shadow areas of Western Ghats.