Ban On Single-Use Plastic: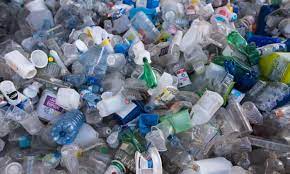 The Centre has defined a list of single-use plastic items that will be banned from 1st July 2022.
The manufacture, import, stocking, distribution, sale and use of notified single-use plastic, including polystyrene and expanded polystyrene, commodities shall be prohibited with effect from the 1st July, 2022.
It refers to plastic items that are used once and discarded.
Single-use plastic has among the highest shares of plastic manufactured and used — from packaging of items, to bottles (shampoo, detergents, cosmetics), polythene bags, face masks, coffee cups, cling film, trash bags, food packaging etc.
According to a 2021 report of the Minderoo Foundation, an Australian philanthropic organization, single-use plastics account for a third of all plastic produced globally, with 98% manufactured from fossil fuels.
Single-use plastic also accounts for the majority of plastic discarded – 130 million metric tonnes globally in 2019 — all of which is burned, buried in landfills or discarded directly into the environmen.
On the current trajectory of production, it has been projected that single-use plastic could account for 5-10% of greenhouse gas emissions by 2050.
The report found that India features in the top 100 countries of single-use plastic waste generation – at rank 94 (the top three being Singapore, Australia and Oman).
With domestic production of 11.8 million metric tonnes annually, and import of 2.9 MMT, India's net generation of single-use plastic waste is 5.6 MMT, and per capita generation is 4 kg.