Bharat Bill Payment System: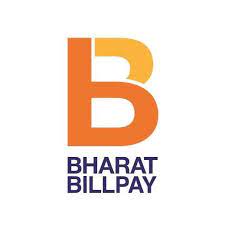 CEO of Bharat Bill Pay recently said Bharat Bill Pay has witnessed a threefold business growth in just two years.
Bharat Bill Payment System (BBPS) is an integrated bill payment system or a platform which acts as a connect between various billers and users.
It is a one-stop ecosystem for payment of all bills providing an interoperable and accessible "Anytime Anywhere" Bill payment service to all customers across India with certainty, reliability and safety of transactions.
It offers customers the convenience of payment by cataloguing various utility providers under one platform.
It acts as a central reference for a customer who wants to make different payments — whether utility bills, loan repayments, FasTag recharge, and so on.
Bharat BillPay transactions can be initiated through multiple payment channels like Internet, Internet Banking, Mobile, Mobile-Banking, Mobile Wallets Bank Branch, Agents and Business Correspondents etc.
It provides instant confirmation of payment via an SMS or receipt.
BBPS was conceptualised by the Reserve Bank of India in 2013 and is a product of the National Payments Council of India (NPCI).
It was piloted in 2016 and went live a year later.
By 2019, BBPS onboarded all recurring payments.
There are two key components in the BBPS system,

Bharat Bill Payment Central Unit (BBPCU): The BBPCU is NPCI, which lays downs the operating procedures and standards for BBPS.
Bharat Bill Payment Operating Units (BBPOUs): BBPOUs adhere to the rules set by BBPCU. They are the banking and non-banking entities that handle the payments load.