Ek Bharat Shreshta Bharat: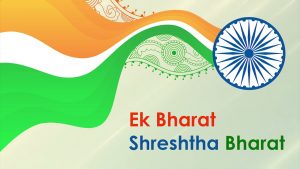 Government of India has announced a month-long programme named the 'Kashi-Tamil Sangamam' "to strengthen" and "rekindle" the cultural and civilisational bond between Tamil Nadu and Varanasi.
This programme would be a part of the Ek Bharat Sreshtha Bharat initiative.
Ek Bharat Shreshtha Bharat:
It was launched in 2015 to promote engagement amongst the people of different States/UTs so as to enhance mutual understanding and bonding between people of diverse cultures, thereby securing stronger unity and integrity of India.
It is an initiative of the Ministry of Education.
Every State and UT in the country would be paired with another State/UT for a time period, during which they would carry out a structured engagement with one another in the spheres of language, literature, cuisine, festivals, cultural events, tourism etc.