Bhaskarabda: A Luni-Solar Calendar: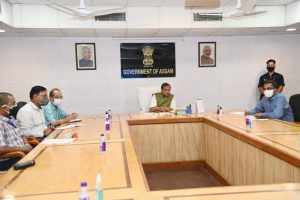 The Assam Government has announced that Bhaskarabda, a Luni-Solar Calendar will be used as an official calendar.
Presently, the official calendar of Assam government makes use of the Saka calendar and the Gregorian calendar.
However, the Bhaskarabda calendar will also be used from now onwards.
Bhaskarabda, an era counted from the date of the ascension of a 7th-century local ruler Bhaskar Varman.
It is based on both the phases of the moon and the solar year.
It began when Bhaskaravarman was crowned ruler of the Kamrupa kingdom.
He was a contemporary and political ally of northern Indian ruler Harshavardhana.
The gap between Bhaskarabda and Gregorian is 593 years.
Type of Calendars:
Solar: Any dating system based on the seasonal year of approximately 365 1/4 days, the time it takes the Earth to revolve once around the Sun.
Lunar: Any dating system based on a year consisting of synodic months—i.e., complete cycles of phases of the Moon.
Luni-Solar: In the lunisolar calendar months are lunar but years are solar, it was used in the early civilizations of the whole Middle East and in Greece.
Bhaskarvarman (600–650):
He belonged to the Varman dynasty and was the ruler of Kamarupa Kingdom.
Kamarupa was one of the most advanced kingdoms in India under Bhaskaravarman. Kamarupa was the first historical kingdom of Assam.
His name has been immortalised in the accounts of the Chinese Buddhist pilgrim, Xuanzang, who visited Kamarupa during his reign.
He is known for his alliance with Harshavardhana against Shashanka, the first major ruler of Bengal (Karnasuvarna).