Bills To Extend Tenure Of ED And CBI Chiefs: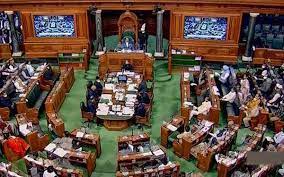 Amid strong objection from the Opposition, the Lok Sabha has passed two Bills allowing the Centre to extend the tenure of the Enforcement Directorate (ED) chief and the CBI Director up to five years from the current fixed tenure of two years.
The Bills replace the ordinances brought in last month.
About the Ordinances:
The Union Government has brought in two ordinances allowing the service of the directors of the Enforcement Directorate (ED) and the Central Bureau of Investigation (CBI) to be extended beyond their fixed tenure of at least two years up to a maximum of five years.
The extension can be given only one year at a time. That is, after a fixed two-year tenure, they may get three annual extensions.
Laws amended:
The change in tenure of the CBI Director was done by amending the Delhi Special Police Establishment Act, 1946.
On the other hand, the changes to the tenure of the ED Director was brought in by amending the Central Vigilance Commission Act, 2003.
Plea in Supreme Court on new Ordinances:
Petitions have been filed in the Supreme Court urging the Supreme Court to quash the Ordinances, which allow the Government to extend the tenures of the chiefs of the Central Bureau of Investigation (CBI) and Enforcement Directorate (ED) "in a piecemeal fashion" up to a maximum of five years.
The petitioners said the Ordinances would leave the heads of the two top investigative bodies insecure about their tenure and erode their professional independence.
Also, no criteria has been provided save for a vague reference to 'public interest' which is based on the subjective satisfaction of the Respondents.
The Government's move has also drawn sharp criticism from the Opposition parties, which have accused it of taking the ordinance route despite the Parliament session beginning on November 29.