Chief Justice Of India On CBI: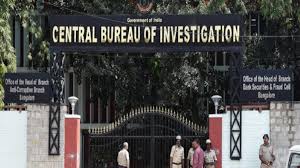 Chief Justice of India N.V. Ramana calls for immediate need for the creation of an independent umbrella institution, so as to bring various central agencies like the CBI, Enforcement Directorate and the Serious Fraud Investigation Office under one roof.
Central Bureau of Investigation (CBI), ED and other central government investigating agencies had come under deep public scrutiny.
Its actions and inactions had raised questions regarding its credibility.
All the institutions including the police and the investigative bodies uphold and strengthen the democratic values," he said.
The police and the probe agencies need to function within democratic framework as prescribed under the Constitution. Any deviation will hurt the institutions and will weaken our democracy.
The police and the investigative agencies may have de-facto legitimacy, but yet, as institutions, they still have to gain social legitimacy.
The umbrella body, if created under a statute, clearly defining its powers, functions and jurisdictions, will ensure parliament upholds effective accountability of these institutions.
A single incident gets investigated by multiple agencies, often leading to dilution of evidence, contradiction indepositions, prolonged incarceration of innocents.
The umbrella body will ensure a harmonious relationship between the State and Central agencies, given that the goal of all those organisations was to secure justice.
The proposed umbrella body should be headed by an independent and impartial authority, appointed by a committee akin to the one which appointed the CBI Director.
Its head could be assisted by deputies having specialisation in different domains.
The body should be created under a statute, clearly defining its powers, functions and jurisdictions.