World Gold Council: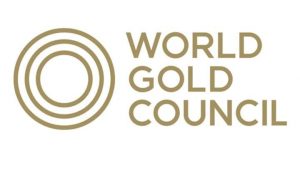 As per WGC's 'Bullion Trade in India' report:
Imports made up 86% of India's gold supply between 2016-2020, and inbound shipments continue to grow despite high import duty.
Since the first duty hike in 2012, India has imported some 6,581 tonnes of gold, averaging 730 tonnes per annum.
In 2020, India imported 377 tonnes of gold bars and dore from over 30 countries, of which 55% came from just two countries — Switzerland (44%) and the UAE (11%).
In the last five years, gold dore imports made up 30% of the total official imports of the yellow metal.
Gold was used as the world reserve currency up through most of the 20th century. The United States used the gold standard until 1971.
The demand for gold increases during inflationary times due to its inherent value and limited supply. As it cannot be diluted, gold is able to retain value much better than other forms of currency.
When a country imports more than it exports, the value of its currency will decline. On the other hand, the value of its currency will increase when a country is a net exporter.
Thus, a country that exports gold or has access to gold reserves will see an increase in the strength of its currency when gold prices increase, since this increases the value of the country's total exports.
About the World Gold Council:
It is the market development organisation for the gold industry.
It works across all parts of the industry, from gold mining to investment, and their aim is to stimulate and sustain demand for gold.
It is an association whose members comprise the world's leading gold mining companies.
It helps to support its members to mine in a responsible way and developed the Conflict Free Gold Standard.
Headquartered in the UK, they have offices in India, China, Singapore, Japan and the United States