CBI Conviction Rate: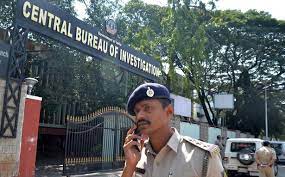 The Central Bureau of Investigation (CBI) recorded a conviction rate of 67.56% in 2021, compared to 69.83% in 2020, according to the Central Vigilance Commission (CVC) annual report.
The CBI registered 680 regular cases and 67 preliminary enquiries last year, while it had registered 589 regular cases and 87 preliminary enquiries in 2020.
Last year, court judgments were received in 360 cases, which included 202 convictions, 82 acquittals and 15 of discharge from allegations.
In 61 matters, cases were disposed of on other reasons. At the end of the year, a total of 10,232 cases were pending in various courts.
In 2021, investigations were pending in 982 cases, whereas the figure stood at 1,117 the previous year.
The probe was finalised in 798 regular cases and 86 preliminary inquiries last year.
Of the total cases instituted last year, 457 pertained to various charges under the Prevention of Corruption Act.
They involved 549 public servants, of whom 221 were gazetted officers.
As per the report, 102 cases were registered for demand of bribe by public servants for showing favour and 40 for possession of disproportionate assets.
Of the 747 cases, — 133 were taken up on court directions and 37 on references from State governments and Union Territories.
The CBI said that in 2021-end, 177 cases were pending for grant of sanction for prosecution under Prevention of Corruption Act.