Central Motor Vehicles (Fifth Amendment) Rules, 2021: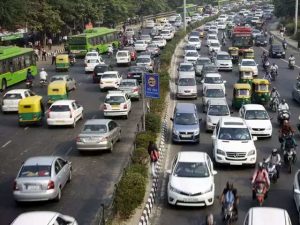 As per the rules:
Automakers may face fines of up to ₹1 crore from April 1 for defects in vehicles they fail to voluntarily flag.
A recall of more than six lakh two-wheelers, one lakh-plus four-wheeler, and more than three lakh three-wheelers and quadricycles would attract a penalty of up to ₹1 crore.
For recalling up to 6,000 two-wheelers, a manufacturer would have to pay up to ₹10 lakh.
For two-wheelers, with annual sales of up to 3,000 units, the government would order a mandatory recall if 20% of vehicle owners report an identical problem.
For those with up to 6,000 units in yearly sales, there would be a recall if the complaints equal 11% to 30% of total sales.
The threshold for passenger buses and trucks is 3% of annual sales.