Monetary Policy: Short Term Lending Rate Or The Repo Rate Unchanged: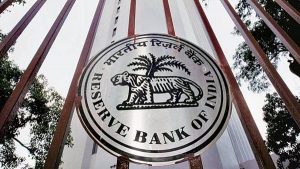 The Reserve Bank of India's Monetary Policy Committee (MPC) has decided to keep its short-term lending rate or the repo rate unchanged at 4 percent, in line with market expectations.
Announcing the monetary policy, RBI Governor said the central bank will maintain its 'accommodative stance' as long as required to sustain growth on a durable basis.
The RBI maintained its GDP growth forecast at 10.5 percent for 2021-22.
RBI also announced a series of measures to inject liquidity in the government securities market and the financial system.
RBI will ensure the orderly conduct of government borrowing programs.
In this respect, the central bank announced a secondary market government securities (G-sec) acquisition plan worth Rs 1 lakh crore for April-June.
Amid the government plans to support a new asset reconstruction company being set up by banks, the RBI has decided to set up a committee to review the working of ARCs to ensure how better these entities can support the financial sector.
In the policy review, the RBI decided to extend the RTGS and NEFT payments platforms to prepaid payment instruments, white label ATMs as well.