Centre Releases ₹1.16 Lakh Crores To States: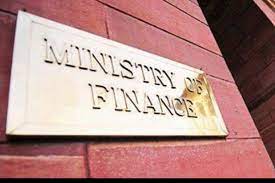 The Centre released over ₹1.16 lakh crore to the States, equivalent to two monthly instalments of tax devolution, to help front-load State governments' capital spending abilities in this financial year.
Coming soon after the expiry of the assured Goods and Services Tax (GST) compensation to States from this July, economists expect the move to give the States twice the monthly share of net proceeds of Union taxes and duties for August to bolster their cash flows and nudge them into planning and executing capital expenditure (capex) outlays.
The development assumes significance as some Chief Ministers raised concerns about their dwindling resources and sought more funds from the Centre through extension of the GST compensation period and a higher share in the divisible pool of taxes, at NITI Aayog's Governing Council meeting chaired by Prime Minister Narendra Modi on August 7.
As against a "normal monthly devolution" of ₹58,332.86 crore, the Finance Ministry said ₹1,16,665.75 crore had been released "in line with the commitment of the Government of India to strengthen the hands of States to accelerate their capital and developmental expenditure".