Daily Current Affairs for Government Exams:
Today Current Affairs: 4th July 2020 for UPSC IAS exams, State PSC exams, SSC CGL, State SSC, RRB, Railways, Banking Exam & IBPS, etc
Contents:
Fall in Service Purchasing Managers' Index:
Drug Discovery Hackathon 2020 (DDH2020) launched:
.Biofuels:
E-Waste
Other important current affairs:
1.Fall in Service Purchasing Managers' Index: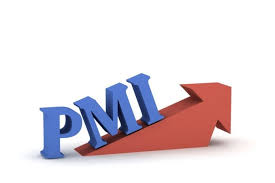 The IHS Markit India Services Business Activity Index (i.e Service Purchasing Managers' Index (PMI)) has observed the contraction of services sector activity for the fourth consecutive month in June 2020.
India's services sector activity remained in a deep downturn in June as the Covid-19 pandemic curtailed intakes of new work orders and disrupted business operations.
The Index is compiled by IHS Markit for more than 40 economies worldwide.
IHS Markit is a global leader in information, analytics and solutions for the major industries and markets that drive economies worldwide.
Current Scenario of Service Sector:
The IHS Markit Services PMI in June rose to 33.7 from 12.6 in May (2020), indicating a pick-up from the previous month, although any reading below 50 on this survey-based index shows contraction.
The index stood at a record low of 5.4 in April (2020).
India's services sector activity reported the slower rate of decline which is reflective of some stabilisation in activity levels.
However, the closures and temporary suspensions are responsible for the stabilization in service activities.
Additionally, 59% of firms reported no change in output since May. Meanwhile, only 4% registered growth, while 37% recorded a reduction.
Purchasing Managers' Index
PMI is an index of the prevailing direction of economic trends in the manufacturing and service sectors.
It consists of a diffusion index that summarizes whether market conditions, as viewed by purchasing managers, are expanding, staying the same, or contracting.
The purpose of the PMI is to provide information about current and future business conditions to company decision-makers, analysts, and investors.
It is different from the Index of Industrial Production (IIP), which also gauges the level of activity in the economy.
IIP covers the broader industrial sector compared to PMI.
PMI is more dynamic compared to a standard industrial production index.
2. Drug Discovery Hackathon 2020 (DDH2020) launched: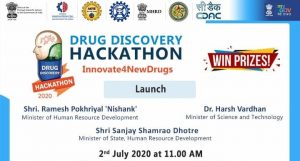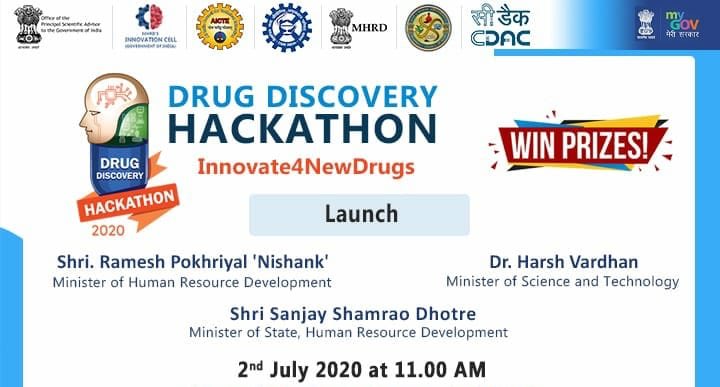 It is the first of its kind National initiative for supporting the drug discovery process.
It will see participation from professionals, faculty, researchers and students from varied fields like Computer Science, Chemistry, Pharmacy, Medical Sciences, Basic Sciences and Biotechnology.
It is a joint initiative and the participants are:

MHRD's Innovation Cell (MIC).
All India Council for Technical Education (AICTE).
Council of Scientific and Industrial Research (CSIR).
Centre for Development of Advanced Computing (CDAC).
MyGov as well as private players.

The Hackathon consists of challenges that are posted as problem statements and, are based on specific drug discovery topics which, are open to the participants to solve.
It will have three Tracks.

Track 1 will primarily deal with drug design for anti-COVID-19 hit/lead generation.
Track 2 will deal with designing/optimizing new tools and algorithms which will have an immense impact on expediting the process of in silico drug discovery.
Track 3 is called "Moon shot" which allows for working on problems which are 'out of the box' nature
3.Biofuels: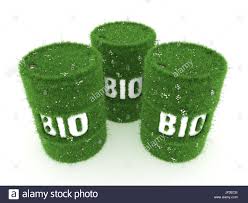 Researchers of the Indian Institute of Technology (IIT) Hyderabad have started using computational methods to understand the factors and impediments in incorporating biofuels into the fuel sector in India.
A unique feature of this work is that the framework considers revenue generation not only as an outcome of sales of the biofuel but also in terms of carbon credits via greenhouse gas emission savings throughout the project lifecycle.
The model has shown that if bioethanol is integrated with mainstream fuel, the costs associated with it follow:

production cost 43 per cent,
import 25 per cent,
transport 17 per cent,
infrastructure 15 per cent, and
inventory 0.43 per cent.

The model has also shown that the feed available to the tune of at least 40 per cent of the capacity is needed to meet the projected demands.
Significance of Biofuels:
Globally, biofuels have caught the attention in the last decade and it is imperative to keep up with the pace of developments in the field of biofuels.
Biofuels in India are of strategic importance as it augers well with the ongoing initiatives of the Government such as Make in India, Swachh Bharat Abhiyan, Skill Development and offers great opportunity to integrate with the ambitious targets of doubling of Farmers Income, Import Reduction, Employment Generation, Waste to Wealth Creation.
Biofuels:
Any hydrocarbon fuel that is produced from an organic matter (living or once-living material) in a short period of time (days, weeks, or even months) is considered a biofuel.
Biofuels may be solid, liquid or gaseous in nature.
Solid: Wood, dried plant material, and manure
Liquid: Bioethanol and Biodiesel
Gaseous: Biogas
4.E-waste: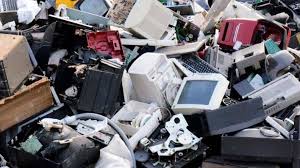 According to a recent United Nations University (UNU) report, global e-waste will increase by 38% in the decade between 2020 and 2030.
UNU is a global think tank and postgraduate teaching organisation headquartered in Japan.
UNU's mission is to resolve the pressing global problems of human survival, development and welfare that are the concern of the United Nations, its peoples and the member states.
E-Waste
Data Analysis of 2019:
There was 53.6 million tonnes (MT) e-waste in 2019, which is a nearly 21% increase in just five years.
Asia generated the greatest volume (around 24.9 MT) followed by the Americas (13.1 MT) and Europe (12 MT). Africa and Oceania generated 2.9 MT and 0.7 MT respectively.
Most E-waste consisted of small and large equipment like screens and monitors, lamps, telecommunication equipment etc and temperature exchange equipment.
Less than 18% of the e-waste generated in 2019 was collected and recycled.
E-waste consisting of gold, silver, copper, platinum and other high-value, recoverable materials worth at least USD 57 billion was mostly dumped or burned rather than being collected for treatment and reuse.
The number of countries that have adopted a national e-waste policy, legislation or regulation has increased from 61 to 78 and includes India.
It is far from the target set by the International Telecommunication Union to raise the percentage of countries with e-waste legislation to 50%.
E-waste in India
Structured management of e-waste in India is mandated under the E-Waste (Management) Rules, 2016.
Some of the salient features of the rules include e-waste classification, extended producer responsibility (EPR), collection targets and restrictions on import of e-waste containing hazardous materials.
There are 312 authorised recyclers of e-waste in India, with the capacity for treating approximately 800 kilotons annually.
However, formal recycling capacity remains underutilised because over 90% of the e-waste is still handled by the informal sector.
Almost over a million people in India are involved in manual recycling operations. Workers are not registered so it is hard to track the issues of employment such as workers' rights, remunerations, safety measures, etc.
Labourers are from the vulnerable sections of the society and lack any form of bargaining power and are not aware of their rights.
This has a serious impact on the environment since none of the procedures is followed by workers or local dealers.
E-Waste
It is short for Electronic-Waste and the term used to describe old, end-of-life or discarded electronic appliances.
It is categorised into 21 types under two broad categories:

Information technology and communication equipment.
Consumer electrical and electronics.

E-waste includes their components, consumables, parts and spares.
Other important current affairs:
1. Dharma Chakra DayPrime Minister Modi will address the celebration of Dharma Chakra Day / Asaadh Poornima on July 4, 2020.
The International Buddhist Confederation (IBC), under the aegis of Ministry of Culture, Government of India, is celebrating Asadha Poornima on July 4, 2020, as Dharma Chakra Day.
This day commemorates Buddha's First Sermon to his first five ascetic disciples at the Deer Park, Rsipatana in the present-day Sarnath near Varanasi, UP.
The day is also celebrated by Buddhists all over the world as the day of Dharma Chakra Parvattana or "Turning of the Wheel of Dharma".
This day is also aptly observed as Guru Poornima by both Buddhists and Hindus as a day to mark reverence to their Gurus.
2. Recently Prime Minister travelled to Nimu in Ladakh to interact with Indian troops.
Nimu is the reserve brigade headquarter of the Indian Army.
Its significance can also be ascertained from the fact that the Border Road Organisation (BRO) is constructing a road from Padum in the Zanskar Valley to Nimu.
Nimu is a village located in the south-eastern part of the Ladakh region.
It is surrounded by the Zanskar range.
It is famous for offering a view of the confluence of the Indus and Zanskar rivers.
Magnet Hill is a gravity defying road 7.5 km southeast of Nimoo.
Due to the surrounding geographical features, it has an optical illusion where vehicles seem to roll uphill in defiance of gravity when they are, in fact, rolling downhill.
3. In Myanmar, at least 162 people have been killed in a landslide at a jade mine in northern Kachin province.
Myanmar Fire Service Department said that 162 bodies have been recovered from the landslide in Hpakant, the center of the world's biggest and most lucrative jade mining industry.
Hpakant is a rough and remote area in Kachin state, 950 kilometres north of Myanmar's biggest city, Yangon. It is located on the Uyu River.
It is famous for its jade mines which produce the world's best quality jadeite.
Jade refers to an ornamental mineral, mostly known for its green varieties.
It can refer to either of two different minerals: nephrite, (a silicate of calcium and magnesium in the amphibole group of minerals), or jadeite, (a silicate of sodium and aluminium in the pyroxene group of minerals).
4. The Saharanpur Divisional Commissioner has sent a proposal to the Uttar Pradesh government to declare the Shivalik forest in the Saharanpur circle a tiger reserve.
If accepted, it would be the fourth tiger reserve in Uttar Pradesh after Amangarh in Bijnor, Pilibhit and Dudhwa in Lakhimpur-Kheri.
The Shivalik forest constitutes the northern tip of the State and the 33,220-hectare-long corridor, located at the foothills of the Shivalik range, connects four States — Himachal Pradesh, Uttarakhand, Haryana and Uttar Pradesh. It will facilitate the safe movement of tigers.
5.NASA has invented a pendent that stops you from touching your face thus preventing the spread of Coronavirus.
NASA's new innovation has been named, 'PULSE'. The app works by alerting the wearer of the gadget to stop exposure to the risky activity.
When a person, wearing the gadget gets their hand too close to the face (knowingly or unknowingly), PULSE triggers a beeping noise and alerts the wearer of the same.
The gadget, which has been shaped like a pendant is to be worn around the neck and works the best when placed 6 inches below the chin. PULSE, which is a 3D printed device has a tiny vibration motor in place.
6. International Day of Cooperatives is being celebrated on 4 July under the theme "Let's cooperate and invite everyone to fight for climate action."
The International Day of Cooperatives is an annual celebration of the cooperative movement that takes place on the first Saturday of July since 1923.
Since 1995, the United Nations and the International Cooperative Alliance have been setting the theme for the celebration of the Day.
The aim of this celebration is to increase awareness of cooperatives. Co-operatives have been acknowledged as associations and enterprises through which citizens can effectively improve their lives while contributing to the advancement of their community and nation.
7. Recently, it has been alleged that the strength of the Council of Ministers (CoM) in Madhya Pradesh exceeds the prescribed Constitutional limit.
The recent expansion of the Ministry in Madhya Pradesh has increased the Council of Minister's strength to 34, which is more than 15% of the effective strength of the legislators at 206.
The effective strength of the House is calculated by deducting the vacant seats out of the total strength of the House.
Article 164 (1A) of the Constitution prescribed that the total number of Ministers, including the Chief Minister, in the Council of Ministers in a State shall not exceed 15% of the total number of members of the Legislative Assembly of that State.
Provided that the number of Ministers, including the Chief Minister in a State, shall not be less than twelve.
This provision was introduced through the 91st Constitution (Amendment) Act, 2003.
The Assembly strength of 228 dropped to 206 in March 2020, when 22 rebel Congress MLAs resigned, toppling the then government. Two seats fell vacant earlier owing to deaths.
8. Housing and Urban Affairs Minister announced a new category of awards titled Prerak Dauur Samman as part of Swachh Survekshan-2021, the sixth edition of the annual cleanliness survey of urban India conducted by Ministry of Housing and Urban Affairs.
The Prerak Dauur Samman has a total of five additional subcategories -Divya (Platinum), Anupam (Gold), Ujjwal (Silver), Udit (Bronze), Aarohi (Aspiring) – with top three cities being recognized in each.
In a departure from the present criteria of evaluating cities on 'population category', this new category will categorize cities on the basis of six select indicator wise performance criteria which are as follows:

Segregation of waste into Wet, Dry and Hazard categories
Processing capacity against wet waste generated
Processing and recycling of wet and dry waste
Construction & Demolition (C&D) waste processing
Percentage of waste going to landfills
Sanitation status of cities