GPT-4 : OpenAI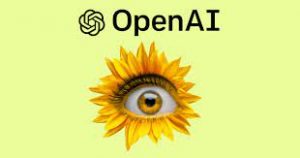 OpenAI has recently launched its ChatGPT Plus subscription for Indian users, providing them with early access to the latest language model GPT-4.
This move comes at a time when tech giants are competing to offer the best generative AI to the customers.
According to OpenAI, GPT-4 is more advanced than its predecessors when it comes to creativity, visual comprehension and context.
It also possesses the ability to collaborate with users on various creative projects, including music, screenplays, technical writing, etc.
It can process up to 25,000 words of text and facilitate extended conversations.
GPT-4 can encompass more than just text – it also accepts images as input.
On the contrary, GPT-3 and GPT-3.5 only operated in one modality, text, allowing users only to ask questions by typing them out.
GPT-4 is more multilingual and OpenAI has demonstrated that it outperforms GPT-3.5 and other Large Language Models (LLMs) by accurately answering thousands of multiple-choice across 26 languages.
It handles English best with an 85.5% accuracy, but Indian languages like Telugu aren't too far behind either, at 71.4%.
ChatGPT
It is a variant of GPT (Generative Pre-trained Transformer) which is a large-scale neural network-based language model developed by OpenAI.