States Startup Ranking 2021: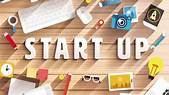 The results of the 3rd edition of Ranking of States on Support to Startup Ecosystems were released by the Ministry of Commerce and Industry.
Gujarat and Karnataka appeared as the Best Performers in the States category.
Meghalaya top among UTs and North-eastern States category.
Kerala, Maharashtra, Orissa and Telangana won the Top Performers award among states category.
Jammu and Kashmir appeared as the Top Performer among UTs and NE states category.
Earlier, the Ministry of Commerce and Industry released a Ease of Doing Business (EoDB) Ranking, which is based on Business Reforms Action Plan (BRAP) report 2020.
States' Startup Ranking:
The Start-up India initiative of the Government of India envisages to build a robust Start-up ecosystem in the country for nurturing innovation and providing opportunities to budding entrepreneurs.
The Department for Promotion of Industry and Internal Trade (DPIIT) under the Ministry of Commerce and Industry has been conducting the States' Start-up Ranking Exercise since 2018.
The exercise plays a crucial role in easing the business environment for start-ups in the country.
Objectives:

Help bring to fore progress made by the States/ UTs for promoting Startup ecosystem.
Foster competitiveness & propel the States/ UTs to work proactively.
Facilitate States/ UTs to identify, learn and replicate good practices.