City Investments To Innovate, Integrate And Sustain 2.0: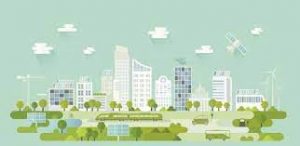 The Government has approved the 'City Investments to Innovate, Integrate and Sustain 2.0 (CITIIS 2.0)'.
CITIIS 2.0 is a part of the Smart Cities Mission and aims to promote integrated waste management and climate-oriented reform actions.
CITIIS will consider Smart City Projects in the following four themes:

Sustainable Mobility.
Public Open Spaces.
Urban E-governance and ICT.
Social and Organisational Innovation for Low-Income Settlements.
The program will run for a period of four years, i.e., from 2023 till 2027.
The program envisages to support competitively selected projects promoting circular economy with focus on integrated waste management at the city level, climate-oriented reform actions at the State level, and institutional strengthening and knowledge dissemination at the National level.
CITIIS 2.0 aims to leverage and scale up the learnings and successes of CITIIS 1.0.
CITIIS 1.0 was launched jointly in 2018 and consisted of three components:

12 city-level projects selected through a competitive process.
Capacity-development activities in the State of Odisha.
Promoting integrated urban management at the national level through activities undertaken by , National Institute of Urban Affairs (NIUA), which was the Program Management Unit (PMU) for CITIIS 1.0.