Climate Adaptation Summit 2021.: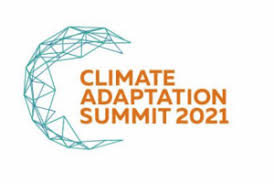 Prime Minister Modi addressed the Climate Adaptation Summit 2021.
The Netherlands government hosted an online international Climate Adaptation Summit (CAS Online) on 25 January 2021.
The summit will have a significant focus on securing new investments to ensure that millions of smallholder farmers can adapt to the stresses of climate on food production.
During the summit, PM Modi said that –
We are targeting 450 gigawatts of renewable energy capacity by 2030.
We are promoting LED lights and saving 38 million tons of carbon-dioxide emissions annually.
We are going to restore 26 million hectares of degraded land by 2030.
We are providing clean cooking fuel to 80 million rural households.
We are connecting 64 million households to the piped water supply.