Comoros: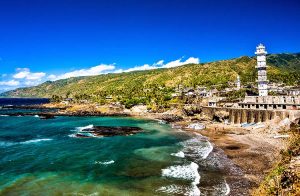 Indian Navy Ship Jalashwa arrived at the port of Anjouan in Comoros with one thousand metric tonnes of rice. This highlights the exemplary ties between India and Comoros within the framework of PM Modi's vision of SAGAR ( Security and Growth for all in the Indian Ocean Region).
Comoros is an island country in the Indian Ocean.
The Comoros is formed by Ngazidja (Grande Comore), Mwali (Mohéli) and Ndzuani (Anjouan), three major islands in the Comoros Archipelago, as well as many minor islets.
The archipelago is situated in the Indian Ocean, in the Mozambique Channel, between the African coast (nearest to Mozambique and Tanzania) and Madagascar, with no land borders.
Its capital and largest city are Moroni.
As a member of the Arab League, it is the only country in the Arab world that is entirely in the Southern Hemisphere.
It is also a member state of the African Union, the Organisation of Islamic Cooperation, and the Indian Ocean Commission.