InSight Mars Lander Detected The Largest Quake On Another Planet : NASA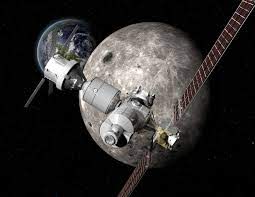 NASA has reported that on May 4, its InSight Mars lander detected the largest quake ever observed on another planet.
The rover first landed on Mars in November 2018, and has since heard 1,313 quakes.
On Earth, quakes are caused by shifts in tectonic plates.
Mars, however, does not have tectonic plates, and its crust is a giant plate.
Therefore, 'marsquakes' are caused due to stresses that cause rock fractures or faults in its crust.
About InSight Mission:
InSight is part of NASA's Discovery Program.
It will be the first mission to peer deep beneath the Martian surface, studying the planet's interior by measuring its heat output and listening for marsquakes, which are seismic events similar to earthquakes on Earth.
It will use the seismic waves generated by marsquakes to develop a map of the planet's deep interior.
The findings of Mars' formation will help better understand how other rocky planets, including Earth, were and are created.
InSight would delve deep beneath the surface of Mars, detecting the fingerprints of the processes of terrestrial planet formation, as well as measuring the planet's "vital signs": Its "pulse" (seismology), "temperature" (heat flow probe), and "reflexes" (precision tracking).