COP26 Climate Conference: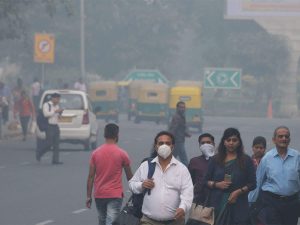 The UK will host the COP 26 UN Climate Change Conference from October 31 to November 12.
This year marks the 26th Conference of Parties (thus the name COP26) and will be held in the Scottish Event Campus in Glasgow.
COP comes under the United Nations Climate Change Framework Convention (UNFCCC) which was formed in 1994.
The UNFCCC was established to work towards "stabilisation of greenhouse gas concentrations in the atmosphere."
COP members have been meeting every year since 1995 (COP1 was held in 1995 in Berlin).
It laid out a list of responsibilities for the member states which included:

Formulating measures to mitigate climate change.
Cooperating in preparing for adaptation to the impact of climate change.
Promoting education, training and public awareness related to climate change.

According to the UNFCCC, COP26 will work towards four goals:

Secure global net-zero by mid-century and keep 1.5 degrees within reach.
Adapt to protect communities and natural habitats.
Mobilise finance: To deliver on our first two goals, developed countries must make good on their promise to mobilise at least $100bn in climate finance per year by 2020.
'Finalise the Paris Rulebook': Leaders will work together to frame a list of detailed rules that will help fulfil the Paris Agreement.