Current State of Water Scarcity: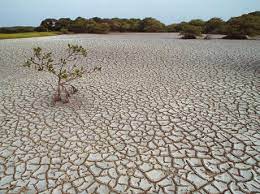 According to a newly published book, unconventional water sources can help beat global water scarcity.
The book was compiled by experts at the United Nations University's Institute for Water, Environment and Health (UNU-INWEH), UNU Institute for Integrated Management of Material Fluxes and of Resources and the UN Food and Agriculture Organisation.
Conventional water sources which rely on snowfall, rainfall and rivers – are not enough to meet growing freshwater demand in water-scarce areas.
Current State of Water Scarcity:
Only 3% of the world's water is freshwater, and two-thirds of that is tucked away in frozen glaciers or otherwise unavailable for our use.
As many as 87 countries are projected to become water-scarce by 2050.
One in four people on Earth face shortages of water for drinking, sanitation, agriculture and economic development.
Water scarcity is expected to intensify in regions like the Middle East and North Africa region, which has 6% of the global population but only 1% of the world's freshwater resources.
India: Although India has 16% of the world's population, the country possesses only 4% of the world's freshwater resources.
In recent times, the water crisis in India has become very critical, affecting millions of people across India.
As many as 256 of 700 districts in India have reported 'critical' or 'overexploited' groundwater levels according to the most recent Central Ground Water Board data (from 2017).
Three-fourths of India's rural families lack access to piped, drinkable water and must rely on unsafe sources.
India has become the world's largest extractor of groundwater, accounting for 25% of the total. Some 70% of our water sources are contaminated and our major rivers are dying because of pollution.