Dharavi Redevelopment Project: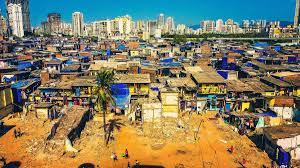 The Bombay High Court (HC) seeks the Dharavi redevelopment project authority's reply to Public Interest Litigation (PIL) for removal of Mahim Nature Park from the Dharavi Redevelopment Project.
Mahim Nature Park is a protected forest under Indian Forest Act, 1927.
Dharavi Redevelopment Project is the makeover of Mumbai's slum cluster, Dharavi.
The project was initially mooted in 2004, but never got off the ground due to various reasons.
Recently, the Adani Group won the bid for this project.
It entails resettling 68,000 people, including slum dwellers and those with commercial establishments.
The rehabilitation construction cost is estimated at 23,000 crore.
A special purpose vehicle (SPV) is to be formed, with Adani as the lead partner.
Adani will hold 80% equity in the SPV while the state government will hold 20%.
The SPV will construct free housing for eligible slum residents, with amenities and infrastructure such as water and power supply, sewage disposal, piped gas, etc.