Digital India Land Records Modernisation Programme: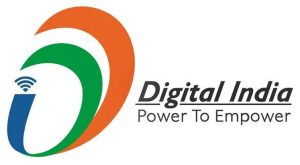 The Union government has informed the Supreme Court that significant progress has been made in the computerization of land ownership records, as cadastral maps of 35% of over six lakh villages have so far been geotagged.
As per the Management Information System of Digital India land Records Modernisation Programme (DILRMP), out of 6,56,793 villages, Cadastral Maps have been Geo-referenced in 2,31,026 villages (35. 17%) and 1,17,38,272 number of maps have been digitized.
What is Digital India Land Record Modernisation Programme (DILRMP)?
It is a Central Sector scheme that has been extended to 2023-24, to complete its original targets as well as expand its ambit with a slew of new schemes.In 2008, two schemes viz, Computerisation of Land Records (CLR) and Strengthening of Revenue Administration and Updating of Land Records (SRA&ULR) were merged into a modified scheme named DILRMP.
It is being implemented by the Department of Land Resources under the Ministry of Rural Development.
Aim: It attempts to build upon the commonalities that exist in the arena of land records in various States to develop an appropriate Integrated Land Information Management System (ILIMS) across the country.
The ILIMS integrates all the processes and lands records databases with the banks, financial institutions, circle rates, Registration Offices and other sectors.
Major components: Computerization of land records, Survey/re-survey, Computerization of Registration.