World Happiness Report 2023: India Rank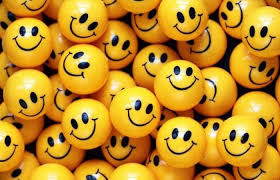 For Sixth time Finland has been crowned as the happiest nation, Denmark is at number two, followed by Iceland at number three.
Unlike previous years, where the same countries tend to appear in the top 20, there's a new entrant this year — Lithuania (at the 20th spot).
Afghanistan was ranked as the unhappiest nation, followed by Lebanon, Sierra Leone, Zimbabwe, respectively.
India ranks at 125th position out of 136 countries, making it one of the least happy countries in the world.
In 2022, India ranked 136th position out of 146 countries.
It even lags behind its neighbouring nations like Nepal, China, Bangladesh and Sri Lanka.
The UN Sustainable Development Solutions Network released the World Happiness Report 2023 which ranks countries on happiness.
In 2012, the UN SDSN was launched under the auspices of the UN Secretary-General.
SDSN promotes integrated approaches to implement the Sustainable Development Goals (SDGs) and the Paris Agreement on Climate Change, through education, research, policy analysis, and global cooperation.