Donate a Pension Initiative: Key Features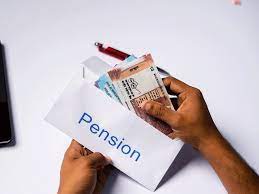 Launched recently by the Labour Ministry.
Key features of the programme:
Launched under Pradhan Mantri Shram Yogi Maan-Dhan (PM-SYM) for people to contribute to the pension fund of their support staff.
Under this, citizens can donate the premium contribution of their immediate support staff such as domestic workers, drivers, helpers etc.
PM-SYM is a 50:50 voluntary and contributory pension scheme in which the beneficiary makes a stipulated age-specific contribution and the Central Government matches it.
The Ministry of Labour and Employment will oversee PM-SYM, which will be implemented by Life Insurance Corporation of India and CSC eGovernance Services India Limited (CSC SPV).
Workers working in the unorganised sector in the age group of 18-40 years can register themselves and deposit a minimum of Rs 660 to 2400 every year depending on their age.
They should not be covered under New Pension Scheme (NPS), Employees' State Insurance Corporation (ESIC) scheme or Employees' Provident Fund Organisation (EPFO). Further, he/she should not be an income tax payer.
After attaining the age of 60 years they will receive the minimum assured pension of Rs 3,000 per month.