DRDO 64th Foundation Day: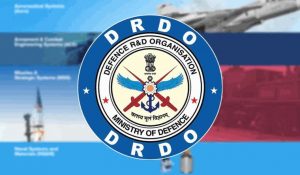 Defence Research and Development Organisation (DRDO) has celebrated the 64th Foundation Day on 1st January, 2022.
DRDO is the R&D (Research and Development) wing of the Ministry of Defence with a vision to empower India with cutting-edge defence technologies.
Its pursuit of self-reliance and successful indigenous development and production of strategic systems and platforms such as Agni and Prithvi series of missiles, Light Combat Aircraft, Tejas, multi-barrel rocket launcher, Pinaka, air defence system, Akash, a wide range of radars and electronic warfare systems, etc. have given quantum jump to India's military might, generating effective deterrence and providing crucial leverage.
It was formed in 1958 from the amalgamation of the Technical Development Establishment (TDEs) of the Indian Army and the Directorate of Technical Development & Production (DTDP) with the Defence Science Organisation (DSO).
DRDO is a network of more than 50 laboratories which are deeply engaged in developing defence technologies covering various disciplines, like aeronautics, armaments, electronics, combat vehicles, engineering systems etc.
Various Programmes of DRDO:
Integrated Guided-Missile Development Programme (IGMDP):

It was one of Dr. APJ Abdul Kalam's major works to make Indian defence forces self-sufficient in the field of missile technology.
The missiles developed under IGMDP are: Prithvi, Agni, Trishul, Akash, Nag.

Mobile Autonomous Robot System:

MARS is a smart robust robot to handle land mines and Inert Explosive Devices (IEDs) which helps the Indian Armed Forces to disarm them from far distances despite hostile surroundings.
With some add-ons, this system can even be used to dig the ground for the object and defuse the Improvised Explosive Device by various methods.
Highest Terrestrial Centre in Ladakh
DRDO's centre in Ladakh is at 17,600 feet above sea level at Changla near Pangong lake which is intended to serve as a natural cold storage unit for the preservation of natural and medicinal plants