New Delhi Excise Policy 2021-22: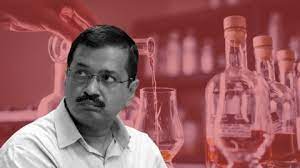 The New Delhi Excise Policy 2021-22, which sought to ensure optimum revenue for the State government and confront the sale of spurious or bootlegged liquor ran widespread allegations of "procedural lapses".
This has forced the government to scrap it with effect from August 1, 2022
Under the new policy, the number of liquor vends in Delhi would have increased from around 630 to 850 — all privately owned and operated.
One person could hold more than one liquor retail licence and the "heavily regulated" excise regime was to be eased for business.
The revamped excise policy ran into controversy as private liquor vends were opening up across the capital.
Many of these vends were sealed by the MCD for various violations related to non-conforming areas where certain businesses such as liquor retail are not allowed.