What Is An e- visa?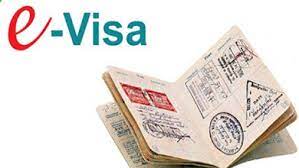 India has decided to "invalidate" or cancel all visas issued to Afghan nationals, including about 2,000 issued in the last few months, as the Taliban began to make advances across the country.
Now, all Afghans must enter India now only on special e-visas applied online.
The government was concerned that passports deposited by Afghan nationals for visas, which were being stored at the Indian Embassy and the Indian visa centre in Kabul, could get into the hands of anti-India terror groups. As a result, the Home Ministry decided to cancel them.
The e-visa system is an innovation introduced by the government in 2014. The facility was expanded in 2017-2018.
The process has its roots in the 2010 Tourist Visa on Arrival (TVOA) scheme for Japan, Singapore, Finland, Luxembourg and New Zealand.
The government merged the TVOA with Electronic Travel Authorisation, thereby creating the e-visa.
The Ministry of Home Affairs is the nodal ministry that issues visas to foreigners.
An e-visa also called Electronic Visa is provided in five categories—tourist, business, conference, medical, and medical attendant.
Exceptions:

The facility is not available for the citizens of Pakistan and they are expected to apply for regular visas from the Indian High Commission in Islamabad.
E-visas are not valid for foreign diplomats which are dealt separately.