H-1B Visa Holders: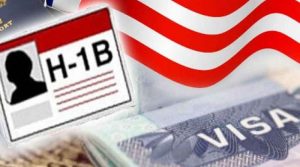 The United States has agreed to provide automatic work authorisation permits to the spouses of H-1B visa holders — a move that is likely to benefit thousands of Indian professionals based in the US.
As per the latest amendments, while L-1 spouses will be given the extension without applying for it, H-4 visa holders will still have to apply for the extension after their employment permit expires.
This policy amendment is likely to be particularly beneficial for Indian women whose spouses hold H-1B or L-1 visas, as they will now be allowed up to 180 days auto extension on work authorization.
The American Immigration Lawyers' Association had filed a class-action lawsuit on behalf of immigrant spouses, many of whom have lost their jobs due to long processing delays for work authorization.
An H-4 visa is issued to the immediate family members (spouse and children under the age of 21) of H-1B visa holders. Over 94 per cent of H4 visa holders are women, and of these, around 93 per cent are from India.
L-1 visas are non-immigrant visas that are valid for a relatively short time.
With this visa, multinationals are able to shift foreign employees to their US offices for specialised positions on a temporary basis.
The dependent spouse or unmarried children under 21 years of age of an L-1 visa holder are issued L-2 visas to enter the United States.
L2 visa holders can acquire EAD (Employment Authorisation Documents) to find employment.