Systemically Important Banks (SIBs):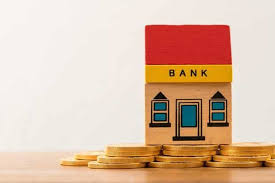 The Reserve Bank of India (RBI) has retained State Bank of India, ICICI Bank and HDFC Bank as Domestic Systemically Important Banks (D-SIBs) or banks that are considered as "too big to fail".
Systemically Important Banks (SIBs):
Some banks, due to their size, cross-jurisdictional activities, complexity, lack of substitutability and interconnectedness, become systemically important.
SIBs are perceived as banks that are 'Too Big To Fail (TBTF)'. This perception of TBTF creates an expectation of government support for these banks at the time of distress.
SIBs are subjected to additional policy measures to deal with the systemic risks and moral hazard issues posed by them.
Systemic risk can be defined as the risk associated with the collapse or failure of a company, industry, financial institution, or an entire economy.
A moral hazard is a situation in which one party gets involved in a risky event knowing that it is protected against the risk and the other party will incur the cost.
The disorderly failure of these banks has the potential to cause significant disruption to the essential services they provide to the banking system, and in turn, to the overall economic activity.
Background:
G-SIBs: The Financial Stability Board (FSB), in consultation with the Basel Committee on Banking Supervision (BCBS) and national authorities, has identified Global Systemically Important Banks (G-SIBs) since 2011.
Financial Stability Board (FSB) is an international body that monitors and makes recommendations about the global financial system.
It was established in 2009.
India is a member.
BCBS publishes the methodology for assessing and identifying G-SIBs.
BCBS is the primary global standard setter for the prudential regulation of banks. RBI is its member.
G-SIIs: The FSB, in consultation with the International Association of Insurance Supervisors (IAIS) and national authorities, began identifying Global Systemically Important Insurers (G-SIIs) in 2013.
IAIS, established in 1994, is a voluntary membership organization of insurance supervisors and regulators from more than 200 jurisdictions, constituting 97% of the world's insurance premiums.
Insurance Regulatory and Development Authority of India (IRDAI) and the International Financial Services Centres Authority (IFSCRA) are its members.