Guidelines For Uplinking And Downlinking Of Television Channels In India 2022: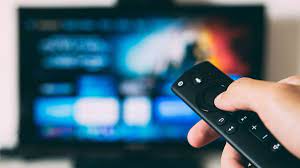 The Information and Broadcasting (I&B) Ministry issued a fresh advisory for the implementation of the Guidelines for Uplinking and Downlinking of Television Channels in India 2022.
Uplink is a term used to describe a communication line used to send electronic messages to satellites.
On the other hand, downlinking refers to the communication path utilised to receive the satellite's electronic communications.
The Union Cabinet had approved the 2022 Guidelines to ease the issue of permissions to the companies/ limited liability partnerships (LLPs) registered in India for –

Uplinking and Downlinking of TV Channels,
Setting up of Teleports/ Teleport Hubs,
Use of Digital Satellite News Gathering (DSNG)/ Satellite News Gathering (SNG)/ Electronic News Gathering (ENG) systems,
Uplinking by Indian News agencies and temporary uplinking of a live event.

The content need not be of 30 minutes at a stretch and shall be accounted for cumulatively on a monthly basis i.e. 15 hours per month.
The broadcasters have the liberty to modulate their content.
The topics of national importance and social relevance embedded in the programmes broadcast by private TV channels would qualify for their obligation.
The broadcasters would be required to submit a monthly report on the Broadcast Seva Portal on compliance.
The broadcasters will have to keep a record of the content telecast for 90 days.