Cooperative Banks: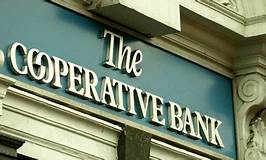 The Minster of Home Affairs and Cooperation has addressed a conclave, organised by the National Federation of Urban Cooperative Banks and Credit Societies (NAFCUB), emphasising the needed Reforms for Urban Cooperative Banks (UCB).
The NAFCUB is an Apex Level Promotional body of Urban Cooperative Banks and Credit Societies Ltd. in the Country.
Its objective is to promote the urban cooperative credit movement and protect the interest of the Sector.
Cooperative Banks:
It is an institution established on a cooperative basis to deal with the ordinary banking business.
Cooperative banks are founded by collecting funds through shares, accepting deposits, and granting loans.
They are Cooperative credit societies where members from a community group together to extend loans to each other, at favorable terms.
They are registered under the Cooperative Societies Act of the State concerned or the Multi-State Cooperative Societies Act, 2002.
The Co-operative banks are governed by the,

Banking Regulations Act, 1949.
Banking Laws (Co-operative Societies) Act, 1955.

They are broadly divided into Urban and Rural cooperative banks.
Features:

Customer Owned Entities: Co-operative bank members are both customer and owner of the bank.
Democratic Member Control: These banks are owned and controlled by the members, who democratically elect a board of directors. Members usually have equal voting rights, according to the cooperative principle of "one person, one vote".
Profit Allocation: A significant part of the yearly profit, benefits or surplus is usually allocated to constitute reserves and a part of this profit can also be distributed to the co-operative members, with legal and statutory limitations.
Financial Inclusion: They have played a significant role in the financial inclusion of unbanked rural masses. They provide cheap credit to masses in rural areas.