Chairman Of The National Commission For Scheduled Castes (NCSC):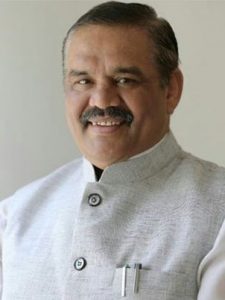 Vijay Sampla has been appointed as the chairman of the National Commission for Scheduled Castes (NCSC).
NCSC is a constitutional body that works to safeguard the interests of the scheduled castes (SC) in India.
Article 338 of the constitution of India deals with this commission
It provides for a National Commission for the Scheduled Castes and Scheduled Tribes with duties to investigate and monitor all matters relating to safeguards provided for them, to inquire into specific complaints and to participate and advise on the planning process of their socio-economic development, etc.