Energy Transition And Climate Action: Union Budget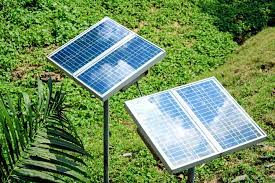 The Union Minister for Finance & Corporate Affairs, Smt Nirmala Sitharaman tabled the Union Budget 2022-23 in Parliament.
Additional allocation of Rs. 19,500 crore for Production Linked Incentive for manufacture of high efficiency solar modules to meet the goal of 280 GW of installed solar power by 2030.
Five to seven per cent biomass pellets to be co-fired in thermal power plants:

CO2 savings of 38 MMT annually,
Extra income to farmers and job opportunities to locals,
Help avoid stubble burning in agriculture fields.

Four pilot projects to be set up for coal gasification and conversion of coal into chemicals for the industry
Financial support to farmers belonging to Scheduled Castes and Scheduled Tribes, who want to take up agro-forestry.