Etalin Hydro Power Project: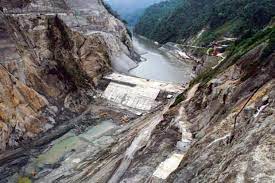 Wildlife scientists and conservationists in Arunachal Pradesh flagged threats to local biodiversity from the proposed Etalin hydroelectric (3,097 MW) project in Dibang Valley.
To raise the issue,they approached the Forest Advisory Committee (FAC) under the Union Ministry of Environment, Forest and Climate Change (MoEF&CC).
WildLIfe Institute of India (WII) and the National Tiger Conservation Authority (NTCA) have suggested taking cognizance of certain safeguards and mitigation measures while considering project approval.
FAC ordered the formation of a four-member committee to address apprehensions concerning wildlife as well as endemic flora and fauna of the area in a holistic manner.
The Project is based on the river Dibang and is proposed to be completed in 7 years.
Dibang is a tributary of the Brahmaputra River which flows through the states of Arunachal Pradesh and Assam.
It envisages construction of two dams over the tributaries of Dibang: Dir and Tangon.
The Project falls under the richest bio-geographical province of the Himalayan zone and would be located at the junction of major biogeographic zones like Palearctic Zone and Indo-Malayan Zone.
It is expected to be one of the biggest hydropower projects in India in terms of installed capacity.