Ratle Hydro Electric (HE) Project: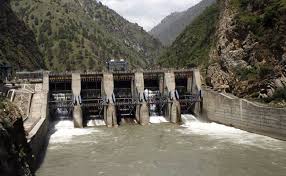 The Union Cabinet has given its approval for the investment of Rs.5281.94 crore for 850 MW Ratle Hydro Electric (HE) Project.
It will be located on river Chenab, in Kishtwar district of Union Territory of Jammu and Kashmir.
It will be implemented by a new Joint Venture Company (JVC) to be incorporated between National Hydroelectric Power Corporation (NHPC) and Jammu & Kashmir State Power Development Corporation Ltd (JKSPDC) with equity contribution of 51% and 49% respectively.
The Ratle Hydro Electric Project shall be commissioned within a span of 60 months.
The Power generated from the Project will help in providing balancing of Grid and will improve the power supply position.
Further, Union Territory of Jammu and Kashmir will be benefitted by getting free power worth Rs. 5289 crore and through levy of Water Usage Charges worth Rs.9581 crore from Ratle Hydro Electric Project, during project life cycle of 40 years.
Need Monthly Current Affairs PDF?
Get everything on your phone with our all in one app for your UPSC Preparation.
Get daily current affairs on you phone
Download monthly current affairs PDF
All India daily mock tests with ranking