Daily Current Affairs for Government Exams:
Today Current Affairs:23rd March 2020 for UPSC IAS exams, State PSC exams, SSC CGL, State SSC, RRB, Railways, Banking Exam & IBPS, etc
Contents:
Technology Development Board under DST invites technology proposals for fighting COVID 19.:
Temporary closure of educational institutions:
National Super Computing Mission
Chloroquine and hydroxychloroquine.:
The scheme on the Promotion of Bulk Drug Parks and Production Linked Incentive (PLI) Scheme :
Work from home
Cabinet approves signing and ratifying of the Extradition Treaty between India and Belgium.:
Ayush Wellness Centres under National Ayush Mission
Hyperloop pod
Joint patrols from the Reunion Island.
Other important current affairs
1. Technology Development Board under DST invites technology proposals for fighting COVID 19.: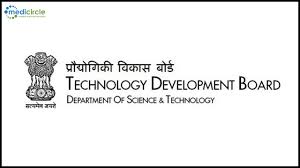 The proposal may include technologically innovative solutions like low-cost masks, cost-effective scanning devices, technologies for sanitization of large areas as well as for contactless entry, rapid diagnostic kits and oxygenators, and ventilators.
Technology Development Board is a statutory body established by the Technology Development Board Act, 1995.
Objective: To promote the development and commercialization of indigenous technology and adaptation of imported technology for much wider application.
Roles and functions of the board:

Encourage enterprises to take up technology-oriented products.
Provide equity capital or loans to industrial concerns and financial assistance to research and development institutions.

Global Innovation & Technology Alliance (GITA):

In order to stimulate the private sector's investment in R&D, TDB has established the Global Innovation & Technology Alliance (GITA).
It is a joint venture between the Confederation of Indian Industry (CII) and TDB with an equity contribution of 51:49 respectively.
The GITA will assist the Department of Science & Technology (DST) in implementing industrial research and development programs with different countries under bilateral and multilateral science and technology cooperation agreements.
3.Temporary closure of educational institutions: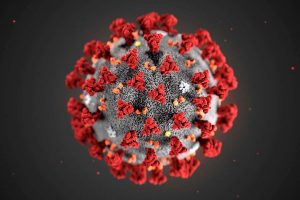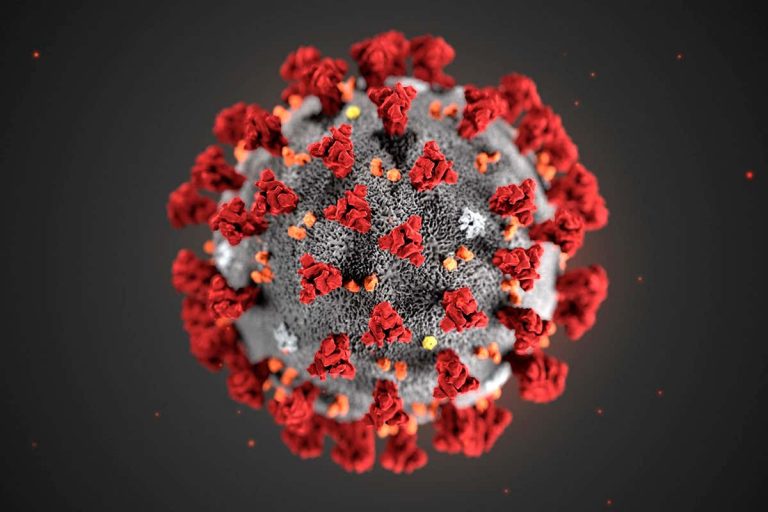 According to the estimates of the United Nations Educational, Scientific and Cultural Organization (UNESCO), the COVID-19 outbreak has pulled almost half (49.22%) the world's student population out of schools and universities.
UNESCO has also observed that 107 countries have announced a temporary closure of educational institutions, impacting 86.17 crore children and youth.
Non-Pharmaceutical Interventions :
The World Health Organisation (WHO) recommends school closure (including preschool and higher education) as one of the "Non-Pharmaceutical Interventions (NPIs)" for mitigating influenza pandemics.
Nonpharmaceutical Interventions (NPIs) are actions, apart from getting vaccinated and taking medicine, that people and communities can take to help slow the spread of illnesses like pandemic influenza (flu).
Reasons:
The main reason for keeping educational institutions closed is that children and young people can be vectors of transmission.
There are also high contact rates in schools which could result in the spread of the virus.
The school closures during a pandemic are expected to break the chains of transmission of COVID-19, in turn, it will reduce the number of confirmed cases, avoiding stressing healthcare systems.
It will also help to delay possible transmission and will also allow more time to develop a vaccine.
Economic Costs Involved:
The closure of educational institutions not only disrupts learning but also has a direct economic cost.
Because when schools close, families would have to find childcare.
While some may manage to look after children without missing work, many parents will end up skipping work.
The Ministry of Human Resource Development has decided to encourage schools and universities to make full use of existing e-learning portals.
These e-learning portals include the Massive Open Online Courses (MOOCs), platform SWAYAM, and the free DTH channel Swayam Prabha, which telecasts educational videos prepared by the NCERT.
Massive Open Online Course (MOOC) is a free Web-based distance learning program that is designed for the participation of large numbers of geographically dispersed students.
SWAYAM platform is indigenously developed by the Ministry of Human Resource Development (MHRD) and All India Council for Technical Education (AICTE) with the help of Microsoft. It is designed to achieve the three cardinal principles of Education Policy viz.access, equity, and quality.
4.National Super Computing Mission::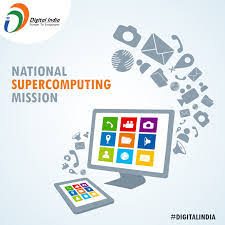 The National Super Computer Mission was launched by the GoI in 2015. Today India has 5 Super Computers that are ranked within top 500 list of Super Computers in the World
The Super Computer (Pratyush) at the Indian Institute of Tropical Meteorology India is ranked 39th, National Centre for Medium Weather Forecasting has been ranked 66th, etc.
The first rank Super Computer is located in Ridge National Laboratory, US called Summit.
The mission is jointly operated by the Ministry of Electronics and IT, C-DAC, Ministry of Science and Technology and IISc, Bengaluru.
So far under the mission, "Param Shivay" was installed in IIT Bhuvaneshwar, Param Brahma and Param Shakti installed in IISER, Pune, and IIT-Kharagpur.
This year is highly important for the mission.
This is because, 11 new systems are to be installed in NITs, IITs, and IISERs by December 2020.
Three more Super Computers are to be installed at IIT-Kanpur, IIT-Hyderabad and JN Centre for Advanced Scientific Research by April 2020.
5. Chloroquine and hydroxychloroquine.: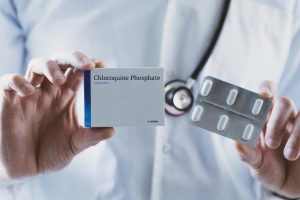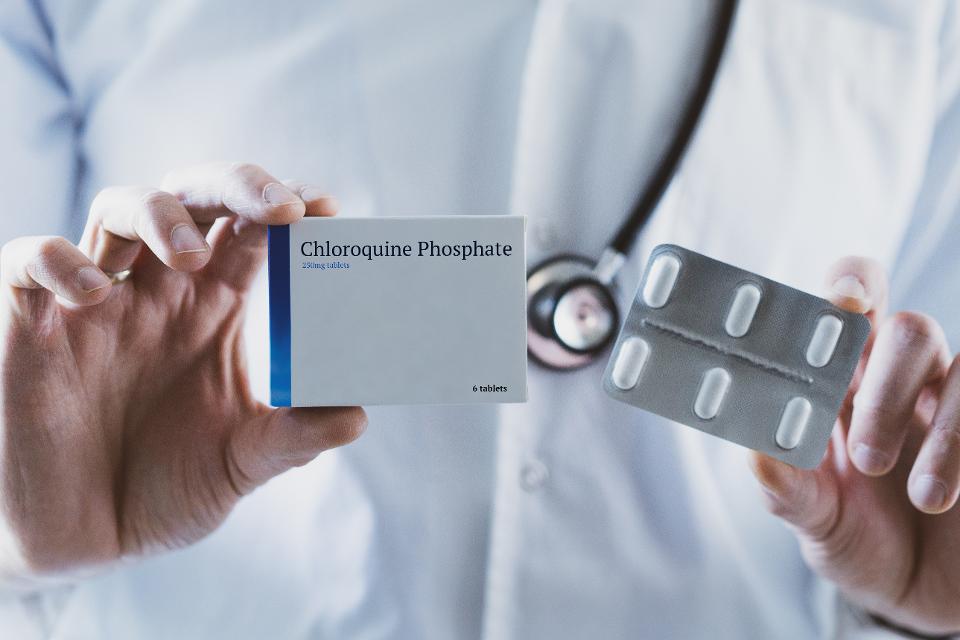 National Pharmaceutical Pricing Authority (NPPA) has clarified that there is no shortage of chloroquine and hydroxychloroquine.
Hydroxychloroquine and chloroquine are oral prescription drugs that have been used for the treatment of malaria and certain inflammatory conditions.
Chloroquine has been used for malaria treatment and chemoprophylaxis.
Hydroxychloroquine is used for the treatment of rheumatoid arthritis, systemic lupus erythematosus, and porphyria cutanea trade.
Both drugs have in-vitro activity against SARS-CoV, SARS-CoV-2, and other coronaviruses, with hydroxychloroquine having relatively higher potency against SARS-CoV-2.
Based upon limited in-vitro and anecdotal data, chloroquine or hydroxychloroquine are currently recommended for the treatment of hospitalized COVID-19 patients in several countries.
6.The scheme on the Promotion of Bulk Drug Parks and Production Linked Incentive (PLI) Scheme :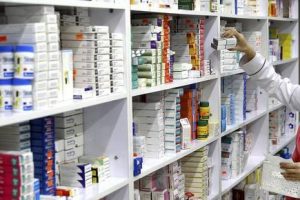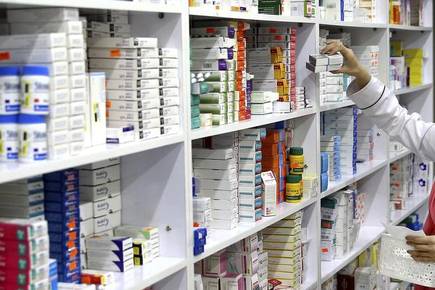 The Union government has approved a package comprising the scheme on Promotion of Bulk Drug Parks and Production Linked Incentive (PLI) Scheme to promote domestic manufacturing of critical Key Starting Materials/Drug Intermediates and Active Pharmaceutical Ingredients in the country.
The scheme aims to promote medical device parks in the country in partnership with the states.
Under the scheme, an incentive of five percent of incremental sales over the base year 2019-20 will be provided on the segments of identified medical devices.
The Scheme for Promotion of Medical Device Parks will be implemented by a State Implementing Agency (SIA).
The PLI Scheme for promoting domestic manufacturing will be implemented by a Project Management Agency (PMA) to be nominated by the Department of Pharmaceuticals.
There are four categories of medical devices considered under the PLI Scheme:
Cancer care/Radiotherapy medical devices
Radiology & Imaging medical devices (both ionizing & non-ionizing radiation products) and Nuclear Imaging Devices.
Anesthetics & Cardio-Respiratory medical devices including Catheters of Cardio-Respiratory Category & Renal Care Medical Devices.
AII Implants including implantable electronic devices like Cochlear Implants and Pacemakers.
7. Work from home: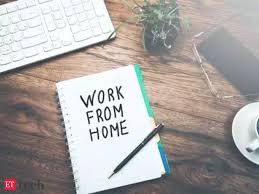 The rising wave of the COVID-19 outbreak in India has forced the corporate world in the country to opt for 'work from home' widely.
Currently, the work from home is the only viable option to continue and sustain economic activities in the country to contain the spread of COVID-19.
Legal Provisions:
India's labour laws and proposed Labour Codes do not recognize work from home as a viable work arrangement.
An organization is also required to maintain statutory records under various acts such as Shops and Establishment Act, Minimum Wages Act, Payment of Wages Act, Equal Remuneration Act, Payment of Bonus Act, Factories Act, and Contract Labour Regulation and Abolition Act.
These laws regulate hours of work, payment of wages, leaves, holidays, terms of service and other conditions of work of persons employed.
However, the above provisions assume that an employee has fixed geography of work and does not account for an employee working from a remote location.
Most organizations in India do not have well-documented policies and guidelines to support extended work from home arrangements.
Also most of the managerial staff is not trained and equipped to manage remote teams.
8. Cabinet approves signing and ratifying of the Extradition Treaty between India and Belgium.: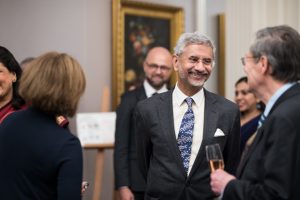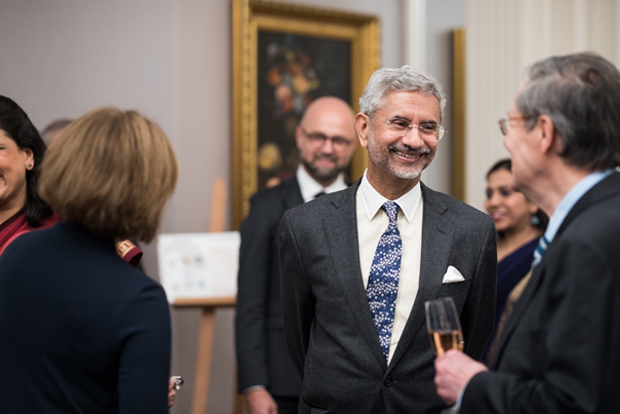 Cabinet approves signing and ratifying of the Extradition Treaty between India and Belgium.
Features:
Obligation to Extradite: Each Party agrees to extradite to the other any person found in its territory, who is accused or convicted of an extraditable offence in the territory of the other Party.
Extraditable Offences: An extraditable offence means an offence punishable under the laws of both the Parties with imprisonment for a period of one year or more severe punishment.
Duration of the sentence: Where extradition is sought in respect of a convicted person, the duration of the sentence remaining to be served must be at least six months at the time of making the request.
Offences relating to taxation, or revenue or is one of a fiscal character also fall within the scope of this Treaty.
Extradition of Nationals is discretionary. The nationality will be determined at the time the offence was committed.
Under the Treaty, extradition shall be refused if:
The offence involved is a political offence.
However, the Treaty specifies certain offences, which will not be considered as political offences.
The offense for which extradition is requested is a military offense
The request for prosecution has been made for the purpose of prosecuting or punishing the person on account of his race, sex, religion, nationality or political opinion.
The prosecution of the enforcement of sentences has become time-barred.
9.IUSSTF: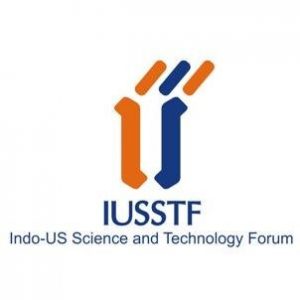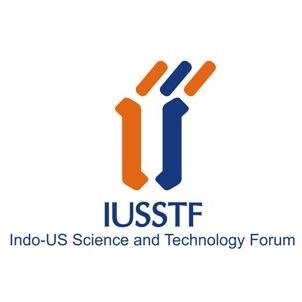 A total of 14 students from India will undertake a research internship at Viterbi School of Engineering, University of Southern California, LA, USA. The internship would commence from mid-May for a period of 8 weeks.
The Viterbi Program of IUSSTF was developed between IUSSTF and the Viterbi School of Engineering, University of Southern California (USC).
The Indo-U.S. Science and Technology Forum (IUSSTF) was established under an agreement between the Governments of India and the United States of America in 2000.
It is an autonomous bilateral organization jointly funded by both the Governments that promote Science, Technology, Engineering, and Innovation through substantive interaction among government, academia, and industry.
The Department of Science & Technology (DST), Governments of India, and the U.S. Department of State are respective nodal departments.
10.Ayush Wellness Centres under National Ayush Mission: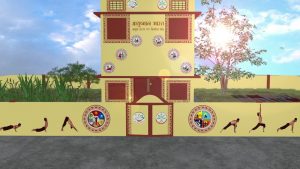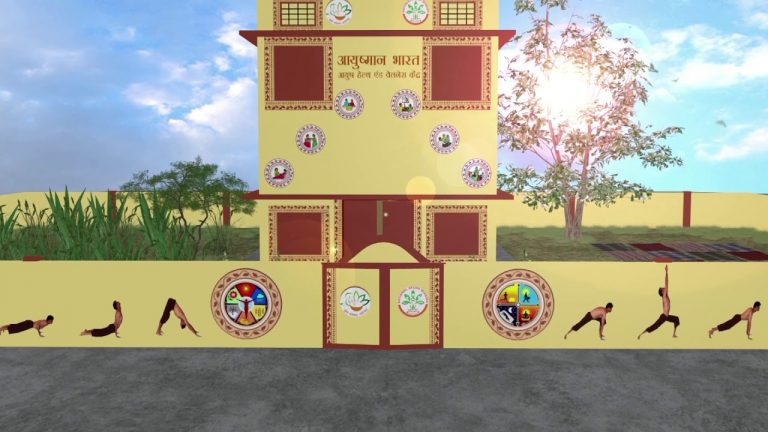 Recently, the Union Cabinet has approved the inclusion of AYUSH Health and Wellness Centres (AYUSH HWCs) in the National AYUSH Mission (NAM).
AYUSH HWC is a component of the Ayushman Bharat.
The National Health Policy 2017 advocated for mainstreaming the potential of AYUSH systems (Ayurveda, Yoga & Naturopathy, Unani, Siddha, Sowa-rigpa and Homoeopathy) within a pluralistic system of integrative healthcare.
In 2018, the Government of India decided that 1.5 lakh health & wellness Centres would be created by transforming existing sub-health centres and primary health centres to deliver comprehensive primary health care.
So, it was decided that the Ministry of AYUSH would operationalize 10% of the total sub-health centres as HWCs under Ayushman Bharat.
Expenditure- ₹3399.35 Crore (with a ratio of almost 2:1 between the centre and the states respectively)
Time- Within a period of five years from 2019-20 to 2023-24.
AYUSH HWCs operating under NAM will have the following objectives:
To establish a holistic wellness model based on AYUSH principles and practices focusing on preventive, promotive, curative, rehabilitative and palliative healthcare by integration with the existing public health care system.
To provide informed choice to the public in need, by making the AYUSH services available.
To spread community awareness about lifestyle, yoga, medicinal plants and provision of medicines for selected conditions as per the strength of AYUSH systems.
After consulting with the States/UTs, Ministry of Health and Family Welfare and other ministries involved, the Ministry of
AYUSH has proposed two models for operationalization of AYUSH HWCs:

Upgradation of existing AYUSH dispensaries.
Upgradation of existing Sub Health Centres (SHCs).
11.Finance Bill, 2020 passed in Lok Sabha: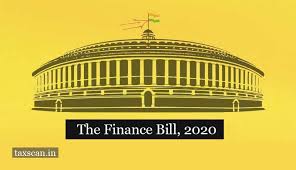 On March 23, 2020, Finance Minister Nirmala Sitaraman introduced the Finance Bill, 2020. The bill was introduced and passed in Lok Sabha without any discussion.
The bill provides the financial proposals of the fiscal year 2020-21. With the bill being passed, the proposals made under the Union Budget 2020-21 has come into effect.
The GOI proposed to spend Rs 30,42,230 crores of rupees in the financial year 2020-21. This is 12.7% more than the revised estimate of 2019-20.
Several amendments have been made to the bill.
The passed bill withdrew certain features that affected non-resident Indians.
It includes NRIs with income more than 15 lakhs from a business owned by them in India will fall under the tax net.
However, their global income is not to be taxed.
The bill has abolished Dividend Distribution Tax. It is the tax imposed by the GoI on Indian Companies based on the dividend paid by them to their investors.
12. Hyperloop pod: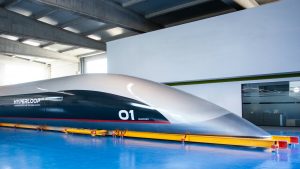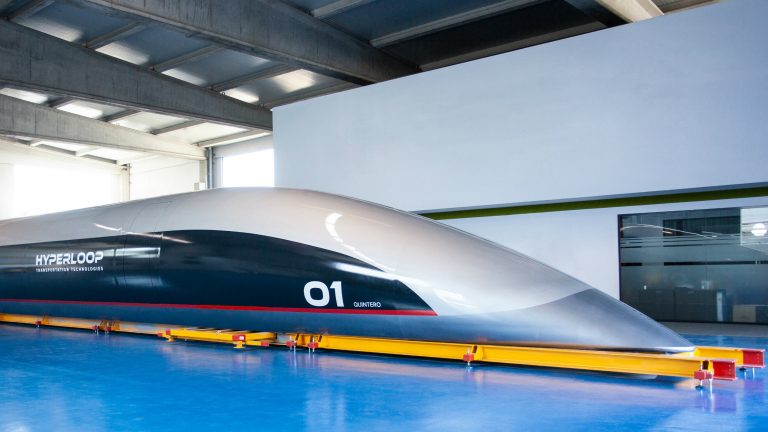 For the first time in India IIT Madras is to host Hyperloop pod competition in July 2020. India has taken a few steps in bringing the environment-friendly Hyperloop pod transport in the country.
The Hyperloop Pod Transportation Project was approved by the Maharashtra Government to build the first Hyperloop line between Pune and Mumbai.
Similarly, another project of Hyperloop pod transport has been undertaken between the cities of Vijayawada and Amaravati.
Similar projects are expected to operate in China, UAE as well.
The International Competition of Hyperloop Pod Contest was initiated in 2015. The Competition is funded by SpaceX, a leading Space organization of USA.
The Hyperloop is a sealed loop through which a pod travels.
The travel time of the pod is greatly reduced as the pod travels in the tube without air resistance. It is a proposed freight and passenger transport system.
The Concept was introduced in 2013 and has been open-sourced by SpaceX since them.
This means that anyone in the world is free to use the concept and build on systems based on it.
13. India and France, For the first time, have conducted joint patrols from the Reunion Island.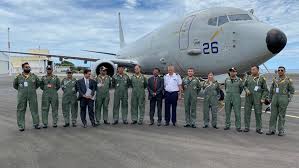 India has so far carried out Coordinated Patrols (CORPAT) only with maritime neighbors and had rejected a similar offer by the US.
Reunion is an overseas department and region of the French Republic and an island in the Indian Ocean, east of Madagascar and 175 km southwest of Mauritius.
The patrol was conducted in the month of February by a P-8I aircraft with French Navy personnel on board.
Boeing's P-8A Poseidon is designed for long-range Anti-Submarine warfare (ASW), Anti-Surface Warfare (ASuW), and intelligence, surveillance, and reconnaissance (ISR) missions.
The P-8s Indian variant is referred to as P-8I.
Of a total of 12 ordered aircraft, India has received eight, making the Indian Navy's P-8 fleet the second largest in the world. Another four aircraft are on-schedule to be delivered in 2020.
The P-8I is not just responsible for coastal patrolling but is also used for other critical missions like search-and-rescue, anti-piracy, and supporting operations of other arms of the military.
Other important current affairs:
1. World Health Organization (WHO) announced a large international clinical trial to test five treatment regimens.:
With outbreaks gaining steam in many countries, the global COVID-19 total passed 200,000 reported cases today, and the World Health Organization (WHO) announced a large international clinical trial to test five treatment regimens.
Multiple small trials using different methods may not yield strong evidence needed to reveal which ones can save lives. So, WHO has organized a large international study—called the SOLIDARITY trial—to get more robust data.
The streamlined randomized trial can be adjusted based on countries' availability of the drugs and can be adjusted to include other arms.
2. The Defence Ministry announced in the Parliament that it has acquired land from the State Governments of Uttar Pradesh and Tamil Nadu.
As Land is a state subject, it is important for the center to acquire land from the state government for development projects.
The GoI is planning to increase Defence Exports to 5 billion USD in the next five years. In order to achieve this, the Government is expanding its investment opportunities.
Thus, it has acquired land from the state governments in their respective defense corridors.
The land acquired from Tamil Nadu so far is 1,182 hectares and from Uttar Pradesh is 1,537 hectares.
3. In a rare sight after a gap of seven years, mass nesting of olive ridley turtles was witnessed during the daytime along the Rushikulya rookery coast in Odisha's Ganjam district.
Scientific Name: Lepidochelys olivacea.
Common name: Olive Ridley, Pacific Ridley.
Habitat: They inhabit warm waters of the Pacific, Atlantic and Indian oceans.
These turtles spend their entire lives in the ocean and migrate thousands of kilometres between feeding and mating grounds in the course of a year.
Arribada: These turtles, along with their cousin the Kemps ridley turtle, are best known for their unique mass nesting called Arribada. i.e. thousands of females come together on the same beach to lay eggs.
The coast of Odisha in India is the largest mass nesting site for the Olive-ridley, followed by the coasts of Mexico and Costa Rica.
Usually, olive ridleys prefer to nest in darkness. Sometimes due to pressure of delivery time, they may be opting to nest in the daytime.
IUCN Red List Status: Vulnerable.
4. March 24 is marked as World Tuberculosis Day.
The idea was proposed by the International Union Against Tuberculosis and Lung Disease (IUATLD).
The day is also marked by the World Health Organization (WHO).
The Day is being marked to raise public awareness about the devastating social and economic impacts caused by the disease.
The Theme of 2020 World Tuberculosis Day is Its Time:

To Scale-up prevention and treatments
To build accountability
To build financial sustainability towards research
To put an end to discrimination and stigma

According to the United Nations, every day around 4,000 people lose their lives due to Tuberculosis. Also, around 30,000 people fall ill due to the disease.
5. The study on the Carissa kopilii, a wild berry, was published in the latest issue of the Journal of Asia-Pacific Biodiversity.
The Carissa kopilii is threatened by the very river it is named after — Kopili in central Assam.
Reasons: a hydroelectric project on the river and water turned acidic because of coal mining in Meghalaya upstream.
The "sun-loving" plant is distributed sparsely, rooted in rocky crevices along the Kopili riverbed at altitudes ranging from 85-600 meters above sea level.
Carissa kopilii, yielding white flowers from August-October and fruits from November-January, should have all the medicinal and utilitarian properties.
6. Devonian period
It is a geologic period and system of the Paleozoic, spanning 60 million years from the end of the Silurian, 419.2 million years ago, to the beginning of the Carboniferous, 358.9 Mya.
It is named after Devon, England, where rocks from this period were first studied.
The first significant adaptive radiation of life on dry land occurred during the Devonian.
Free-sporing vascular plants began to spread across dry land, forming extensive forests which covered the continents.
By the end of the period, the first seed-bearing plants appeared.
Various terrestrial arthropods also became well-established.
Fish reached substantial diversity during this time, leading the Devonian to often be dubbed the Age of Fishes.
The ancestors of all four-limbed vertebrates (tetrapods) began adapting to walking on land, as their strong pectoral and pelvic fins gradually evolved into legs.
The first ammonites, species of molluscs, appeared.
The palaeogeography was dominated by the supercontinent of Gondwana to the south, the continent of Siberia to the north, and the early formation of the small continent of Euramerica in between.
7. US Food and Drug Administration has approved a coronavirus diagnostic test that can be conducted entirely at the point-of-care and can deliver results in 45 minutes.
The test will be able to provide results within hours, rather than days like the existing tests.
Developed by California-based company Cephid, the test would help fast identification of infected people and quickly start treating them and their quarantine.
Point-of-care testing means results are delivered to patients in the patient care settings, like hospitals, urgent care centres and emergency rooms, instead of samples being sent to a laboratory.
10. On World Water Day, the United Nations warned that 3.5 to 4.4 billion people are to live with limited access to water by 2050. Of these more than 1 billion are to live in major cities.
The United Nations also said that today there are 2.2 billion people in the world lacking safe drinking water. Around 4.2 billion of the global population are living without adequate sanitation.
The data was provided by the UN Secretary-General Antonio Guterres at a press meet.
11. Former Vice-President 'Hamid Ansari' has launched Bhalchandra Mungekar's book "My Encounters in Parliament".
The book has been written by Bhalchandra Mungekar, Indian economist, Social worker and a former Rajya Sabha member.
He specialises in agricultural economics and is an expert on B. R. Ambedkar.
12. World Meteorological Day is being observed today to highlight the contribution of Meteorological and Hydrological Services for the safety and wellbeing of the global community.
This year theme of the Day is 'Water and Climate Change' to focus on tackling water-related challenges emerging due to climate change.
13. Veteran Tamil film director Meenakshisundaram Ramasamy Viswanathan (74-years) passed away in Chennai.
Veteran Kollywood star Visu had acted in over 60 films and directed around 25 films, some of them considered as gems of Tamil cinema.
Visu was also commissioned by the Government of Tamil Nadu to make his 1992 film, 'Neenga Nalla Irukkanum'.
14. India celebrates "Shaheed Diwas" every year on 23rd March to pay tribute to martyrs Bhagat Singh, Sukhdev Thapar, and Shivaram Rajguru.
This day has a very important significance in the Indian freedom struggle.
On 23 March 1931, three Indian freedom fighters namely Bhagat Singh, Sukhdev Thapar, and Shivaram Rajguru were hanged by the British rulers in Lahore jail.
15. The oldest fossil of a modern bird "wonder chicken" dating from the age of dinosaurs, has been discovered.
It includes a nearly complete skull hidden inside nondescript pieces of rock and dates to more than 66 million years ago.
That's less than 1 million years before the asteroid impact that killed off all the large dinosaurs.
The seagull-size shorebird had features of both ducks and chickens as well as turkeys.
16. The Uttar Pradesh Government has sought a Central Grant of 100 crore rupees for Lucknow University and Kashi Vidyapeeth.
The Deputy Chief Minister and Education Minister of Uttar Pradesh Dr. Dinesh Sharma met Union HRD Minister Ramesh Pokhriyal Nishank in Delhi and made the request.
Mr. Sharma said that both the educational institutions have completed 100 years of their establishment and there is a provision of a special grant of Rs 100 crores for these institutions.
17. Legendary country music singer Kenny Rogers (81-years) has passed away.
He was best known for global hits such as "Lucille", "Lady", "The Gambler" and "Islands in the Stream",
He was elected to the USA's Music Hall of Fame in 2013.
In a career spanning six decades, Rogers won three Grammys and six CMA Awards.
18.As a pre-emptive measure to tide over any frictional liquidity requirements on account of dislocations due to COVID-19, the RBI has decided to conduct the following fine-tuning variable rate Repo auctions for Rs 1,00,000 crores in two tranches of Rs 50000 crore on 23rd and 24th March 2020.
As a special case, Standalone Primary Dealers will be allowed to participate in these auctions along with other eligible participants.